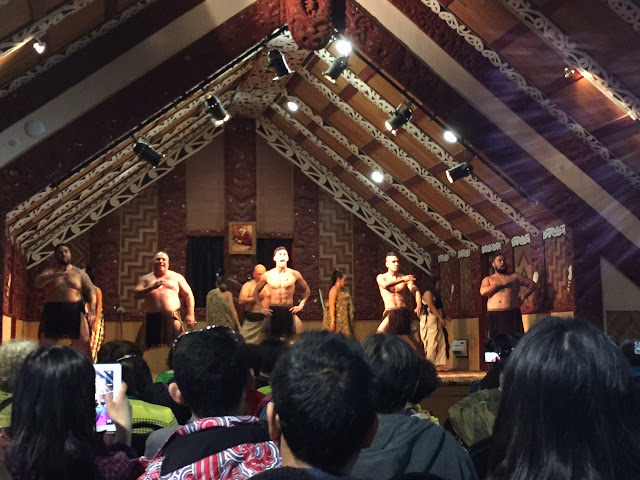 What do you get when you crisscross a plethora of Natural Geysers, Haka Dancers, blueberries, and a live Kiwis? This probably describes many places in the area of Rotorua but we chose Te Puia Cultural Center because you could find all the above in one place.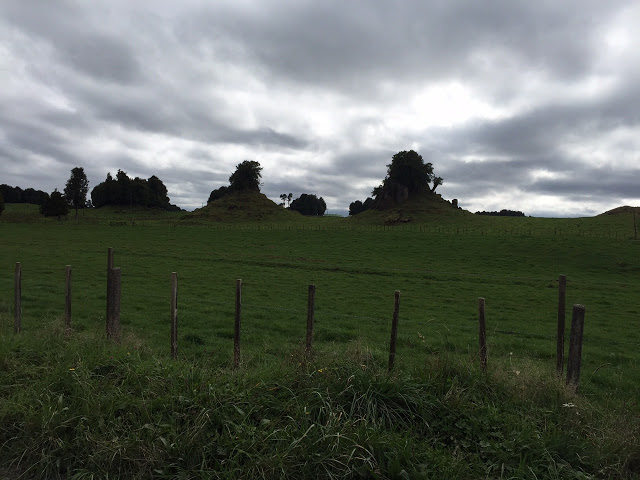 Because it was their National Anzac Day (similar to the U.S. Veterans Day), we found that NOTHING would be open until 1 pm. This made us quite happy and allowed us to take a relaxing morning in getting out the door, until we realized that we weren't going to be able to find anything to eat. We took our sweet time on the way, stopping at a blueberry farm which toted succulent and healthy blueberry dishes (this made me happy) but even after 1 pm she said she wouldn't have time to fix us anything for quite a while…. we were confused as the sign said 'OPEN'. We didn't let that stop our hunt for a good place to eat and do a little shopping before we headed to the Cultural Center.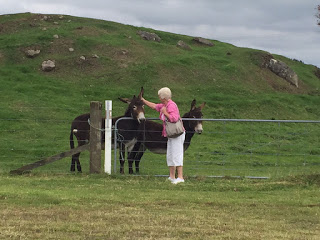 Rotorua is the cultural mecca of the indigenous Maori people. The town is set in the North Island of New Zealand. There are many geysers and thermal mud pools that are fueled by the area's geothermal activity. The mud from the pools are known to be good for the skin (Hummmmm).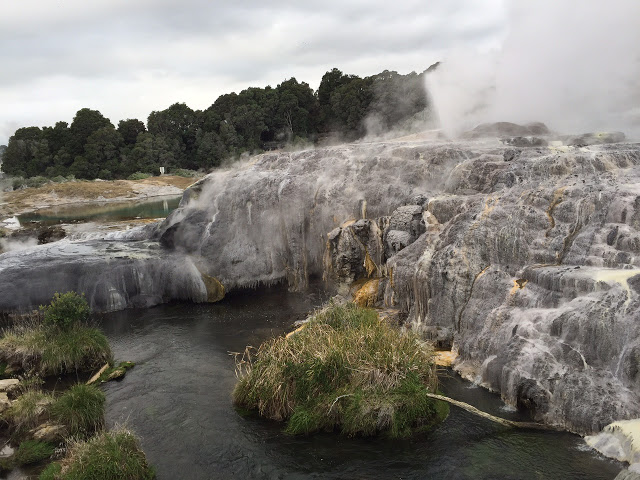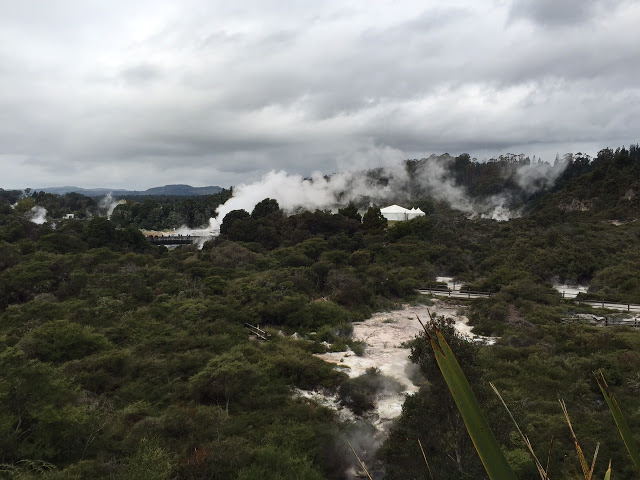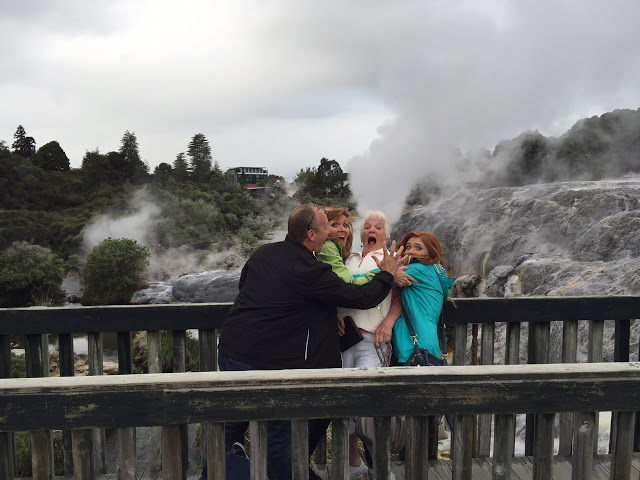 Dale was really excited to see a live Kiwi but sadly they were sleeping. Such a disappointment, even though he knew they were Nocturnal, he had hoped to find at least an eye open. It was not to be. We did however enjoy a crazy Haka performance, which Dale was asked to participate in…. his claim to fame perhaps? You decide after watching the video!
Dale and Marissa tried to see how the Maori houses (found in one of the villages) could work for them. Marissa was thrilled to know that the houses were toooo short for her, since she doesn't see that very often! Apparently it will not be called her permanent home.