ISTANBUL, CAPPADOCIA, EPHESUS
July 11 – 21, 2022
Instead of large groups, we are going to make this an intimate tour with only 10 to 14 people. We would love for you to join us and experience this amazing country. 
July 11: leave USA (Arrange your own flights RT to Istanbul) 
Istanbul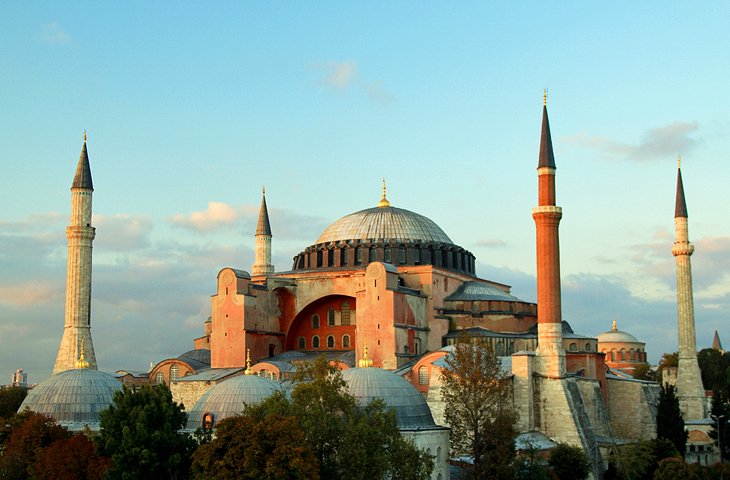 July 12: Upon arrival we will meet at the airport. Depending on the arrival time, (we may meet at the airport or arrange transfer to the hotel) We will check in and if time permitting, we may have an afternoon cruise on Bosporus Straight where we will see the palaces, mansions and other historical buildings along the Bosporus. Later, we will have a welcome dinner at one of our favorite restaurants in Istanbul and return to our hotel. Dinner and overnight in Kent Hotel(or similar) Istanbul.(D) 
Cappadocia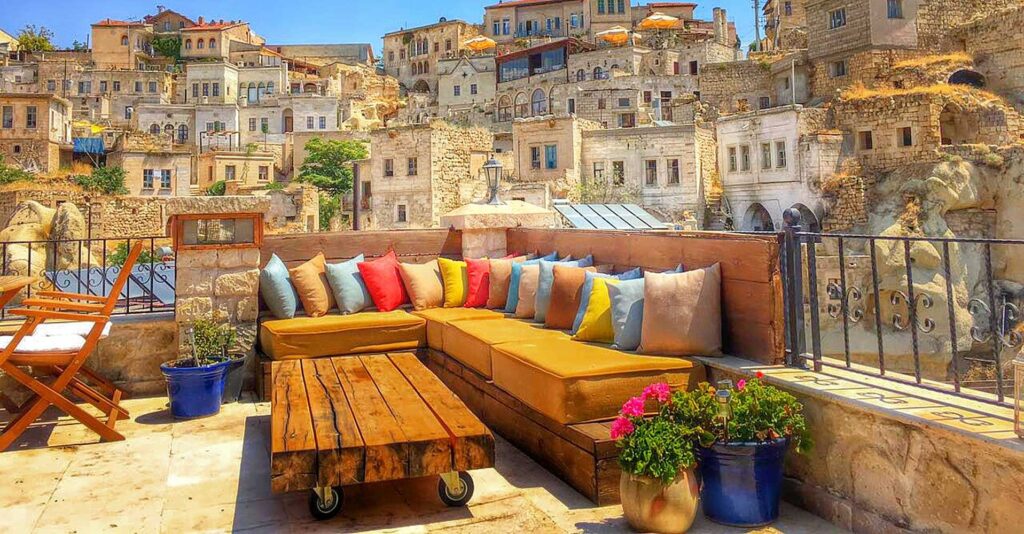 July 13: Today, we will check out from our hotel in Istanbul and we will transfer to the airport (flight included) to take our short flight to Cappadocia where we will see beautiful natural formations known as "Fairy Chimneys". We will visit Goreme Open Air Museum where we will see historic houses, living areas and some of the most ancient churches carved right into the fairy chimneys. We will see a natural rock citadel named as Uchisar. We will then check into our hotel in Cappadocia and later head to one of the terraces in the valley to take beautiful photos of the sunset. Dinner and overnight at Burcu Kaya Hotel (or similar) in Cappadocia.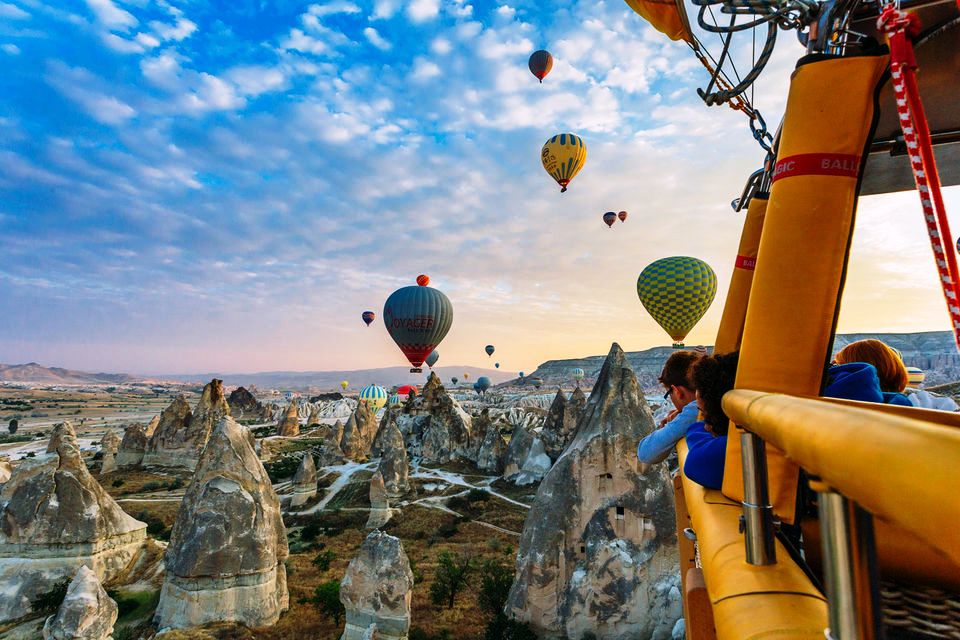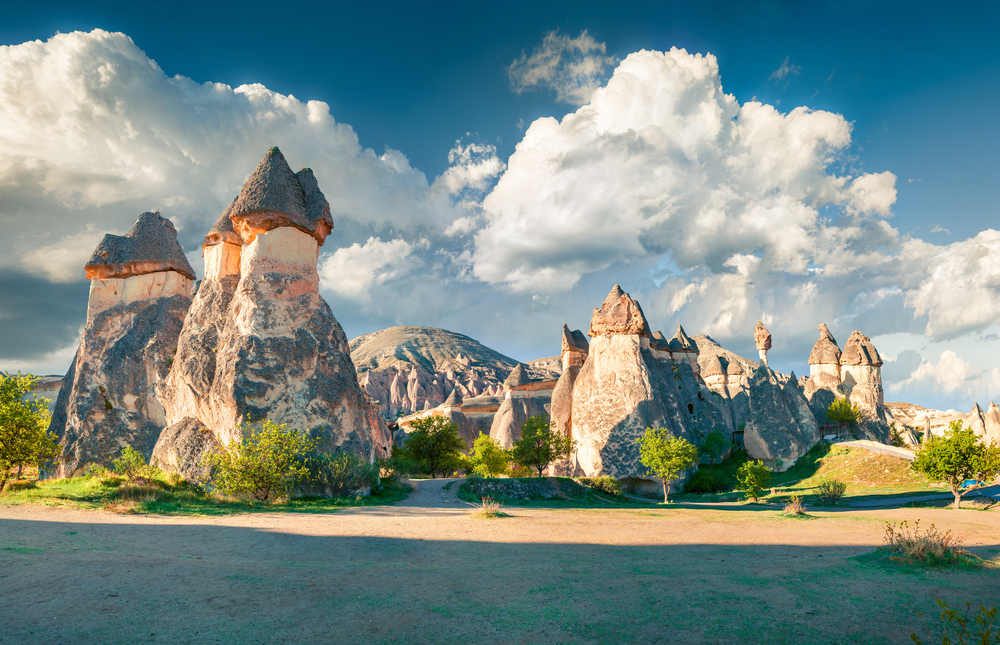 July 14: Early morning, we will have an (optional) *balloon ride to get the best sunrise photos in the valley. After meeting back at the hotel we will drive to Kaymaklı and visit a breathtaking underground city with is ventilation system, storage areas, bedrooms and living rooms. In the afternoon, we will visit Derbent Valley and will do some hiking in Zelve which was once an important Christian center during 9th and 13th centuries.  We will again end our day with breathtaking sunset photos of Cappadocia from another view. Dinner and overnight at Burcu Kaya (or similar) in Cappadocia.
During our stay in Cappadocia, we will have the delightful experience of a Turkish cooking class. (More details to come)
Konya – Pamukkale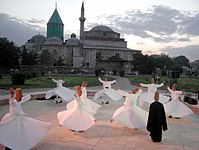 July 15: Morning, we will depart from our hotel in Cappadocia and will drive to Konya. Konya is the home of the whirling dervishes and was visited by Paul on his journeys back when the city was known as the ancient Iconium. Upon arrival, we will visit visit the Rumi Museum and have some discussion about the whirling dervishes. We will have our dinner and overnight it Dedeman Hotel(or similar) in Konya.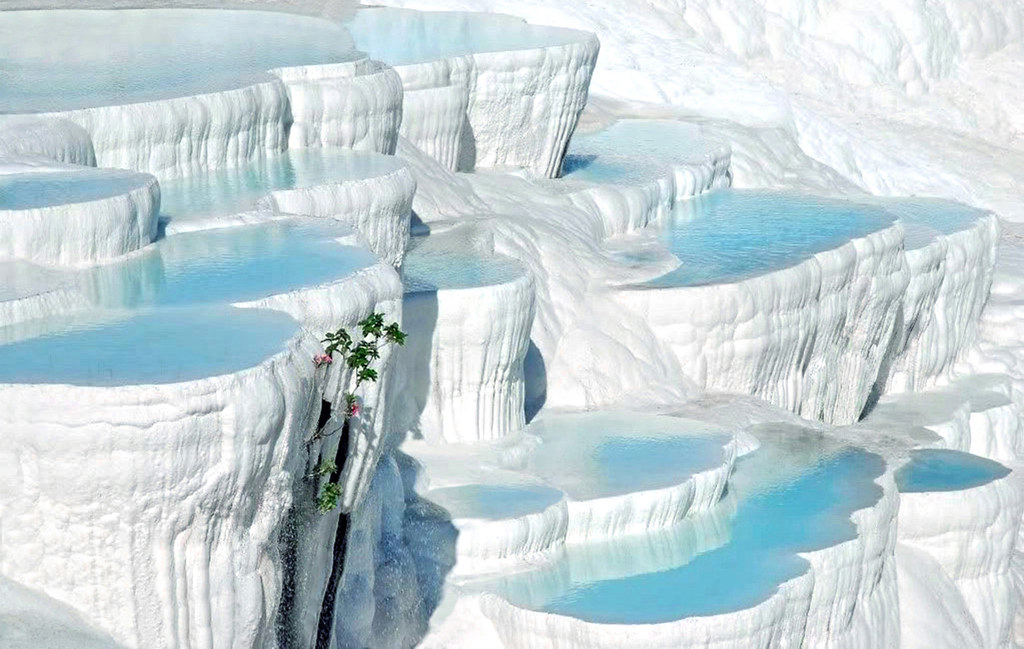 July 16: Morning bus to Pamukkale. Pamukkale is a town named for the white castle, which is famous for its white travertines formed by the natural thermal springs in the area. We will see the white travertines as well as the ruins of ancient city Hieropolis. Later we will view the area of Collosae and visit in the ancient city of Laodecia. Once we check into our hotel in Pamukkale, we will enjoy the pools with local thermal water to relax ourselves. Dinner and overnight at Richmond Hotel(or similar) in Pamukkale. 
Ephesus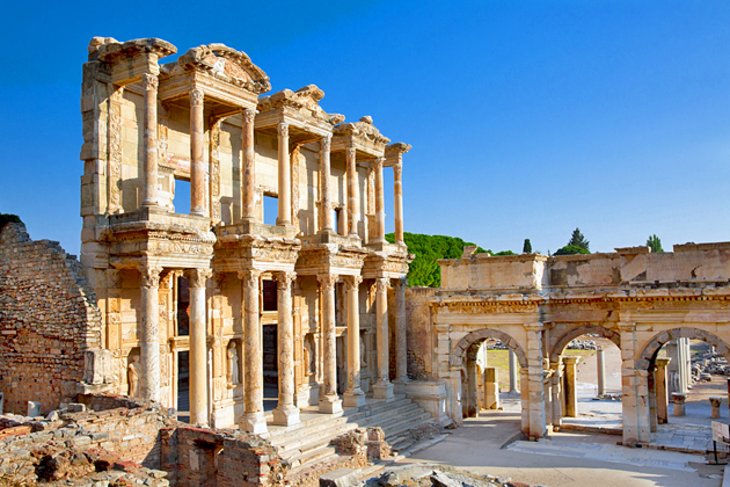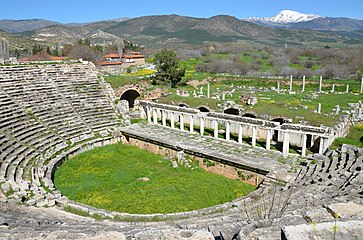 July 17: Today, we will depart from our hotel to drive to Kusadasi which is the port for many cruise ships which visit Ephesus. On our way, we will visit the ancient city of Aphrodisias which is known for its Aphrodite cult and festival and the famous sculpture school of Roman period. We will check into our hotel in the afternoon and will be able to swim in the Aegean Sea by our hotel. Dinner and overnight in Kusadasi Ramada Hotel(or similar).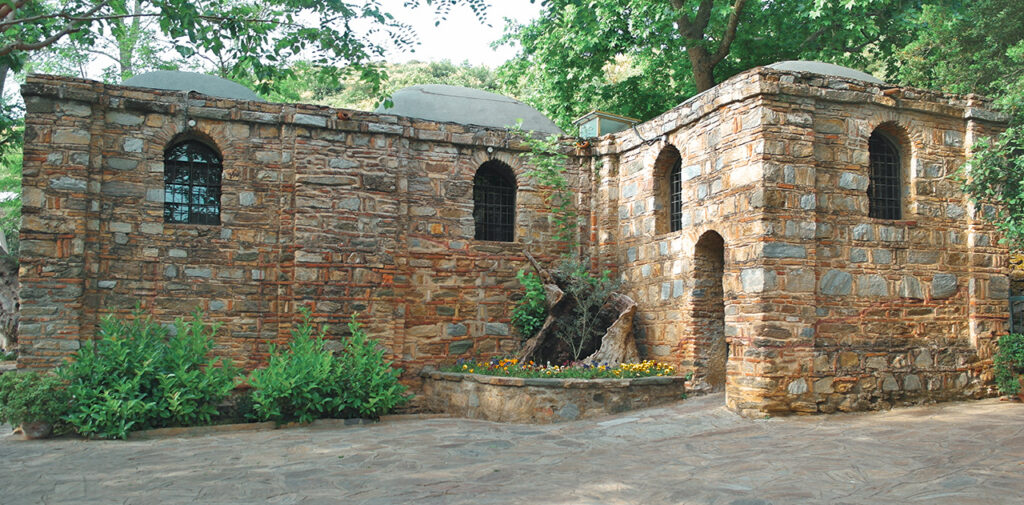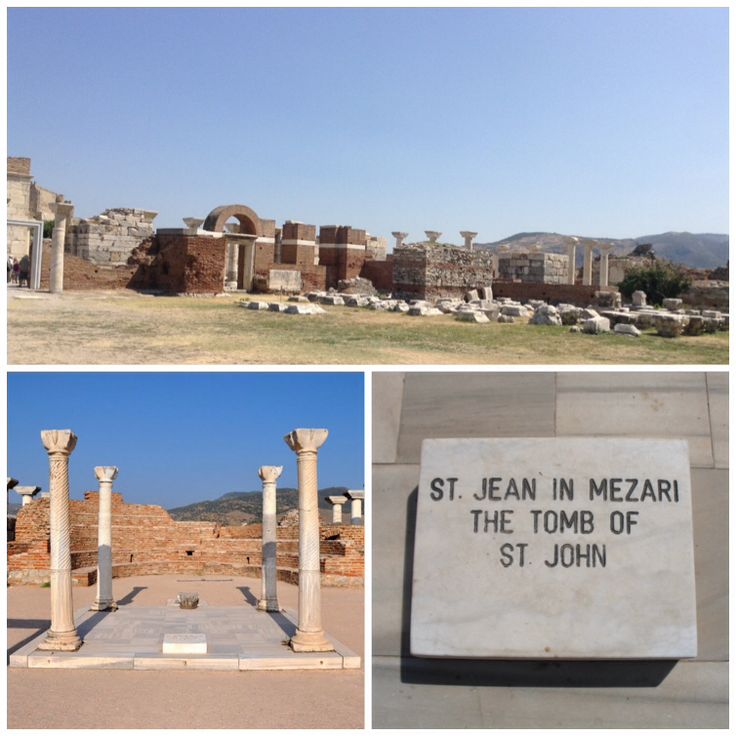 July 18: Today, we will be in the Ephesus area. Ephesus had been home for Paul, John and perhaps Mary. Our visits here will include visit Mary's House, the ancient site of Ephesus which is one of the best preserved ancient sites in the World. We will conclude our day with a visit to Basilica of John. Dinner and overnight at Ramada Hotel(or similar) in Kusadasi. 
Istanbul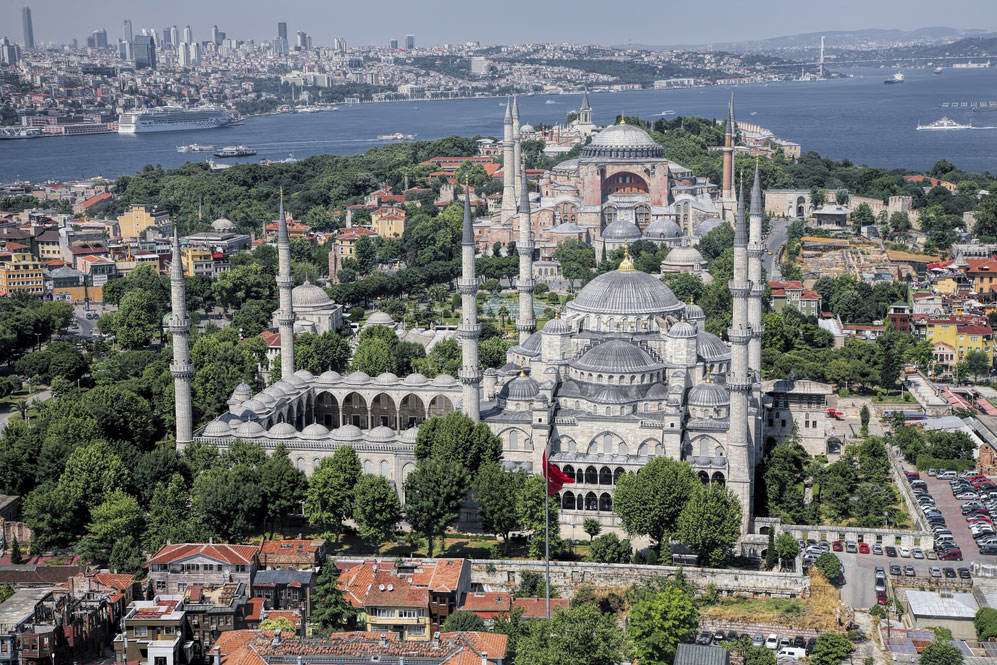 July 19: We will have a morning transfer to Izmir airport and take a short flight to Istanbul (flight included). Upon arrival we will be exploring this great city known as ancient Constantinople. We will visit the Hippodrome, Blue Mosque and Basilica Cisterns. Dinner and overnight at Kent Hotel(or similar) in Istanbul.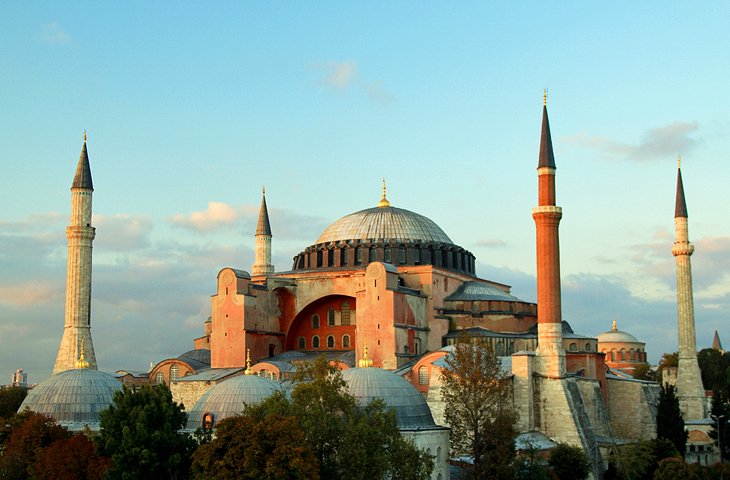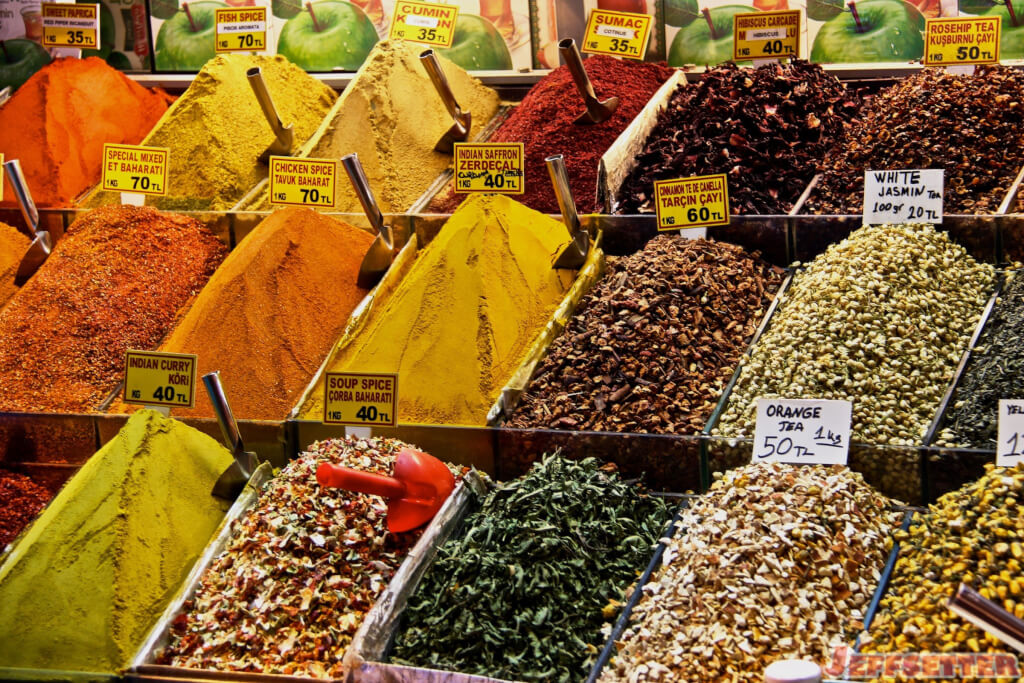 July 20: On our last day in Istanbul before leaving, we will visit the Hagia Sophia. It had been the greatest church when constructed in 6th century and the name means divined wisdom. Afternoon, we will visit the Grand Bazaar and the Spice Market to get our last minute souvenirs or take our last photos of this great city. Dinner and overnight at Kent Hotel(or similar) in Istanbul.  
July 21: Transfer to the airport for return flight home to USA
Your Host: Dale & Michelle Bartlett
With over 20 years of travel experience, nationally renowned authors, family travel experts, and professional speakers, show you firsthand why they have focused their travels to include humanitarian efforts around the world. Their love for people and cultures brings a unique experience, helping you enjoy the world in a fun-loving way while giving back.  Successful entrepreneurs and authors, they specialize in empowering people to travel more for less or almost free. The Bartlett's know how to have fun and entertain groups, create incredible moments that will last forever. Come have the time of your life and let Dale and Michelle help you discover the world you have only dreamed about. Learn more about the Bartlett's at www.travelingu.com.
 Book Now! Call 435-757-7302 
or email – Michelle@travelingu.com or Dale@travelingu.com
———-
Full Land Tour – All accommodation during the tour at 4 & 5 star hotels (Breakfast and Dinner included, non-smoking rooms) – Two internal flights included – Double Occupancy –

$2395 

 
Single Supplement – Additional $550

Airfare – Call for assistance or set up your own

Credit Card Fee – 3.5% (only applies to final payment-pay by check, Venmo or PayPal to avoid it)

Deposit Required – $500 per person

———-

*Trip cancellation and emergency protection available *Passports are required *Online Visa – e-visa costs $50 *Full payment due 90 days before departure. *Cancellation charges: non-refundable after deposit is made *Cancellation charges: non-refundable after final payment is made * Balloon rides are subject to suitability of the weather. Including:
All accommodation during the tour at 4 & 5 star hotels on half board basis(Breakfast and Dinner included, non-smoking rooms)
English speaking professional tour guide licensed by Turkish Ministry of Tourism

 

Transportation by luxury, non-smoking, air conditioned bus
All entrance fees to sites
Economy class airfare from Istanbul to Cappadoccia & Izmir to Istanbul
Luggage handling, tips to hotel personnel
Boat ride on Bosphorus