We stopped at our daughters for dinner and one last moment with our little grandson but as we tried to start our car…. the optimum word, tried, it would not. We found a tow company and car shop as our son-in-law whisked us away to the airport. We took a deep breath and realized we had made it in time.
We have been so busy making sure we have everything we needed for our extended stay in Australia that we didn't really sit to relax until we were at the airport and couldn't do anything but wait for our plane. It actually was refreshing…. Yep! The airport was refreshing and relaxing. 
Delta actually handed out treats and water while we waited as a thank you for flying the "Friendly Skies".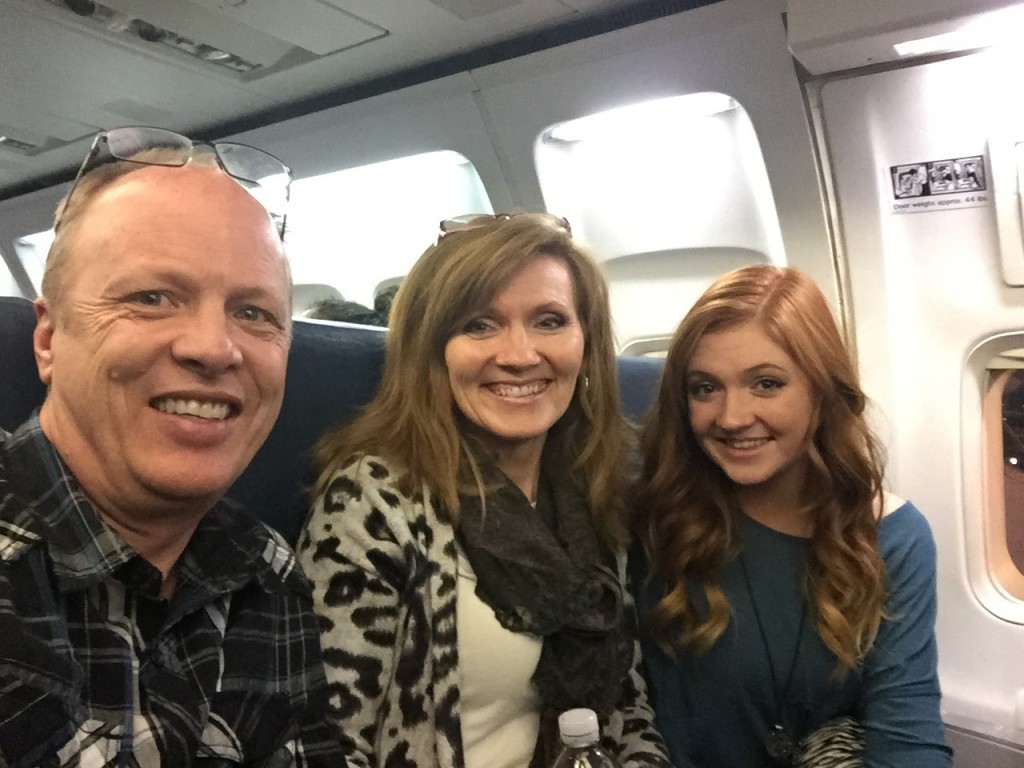 The first leg of our trip… L.A. here we come!
We just got the bad news in L.A. that the inflight entertainment system was not going to be working for our flight to Australia… no problem, it's only a 15+ hr. flight. Yikes! I know, what great adventurers we would have been.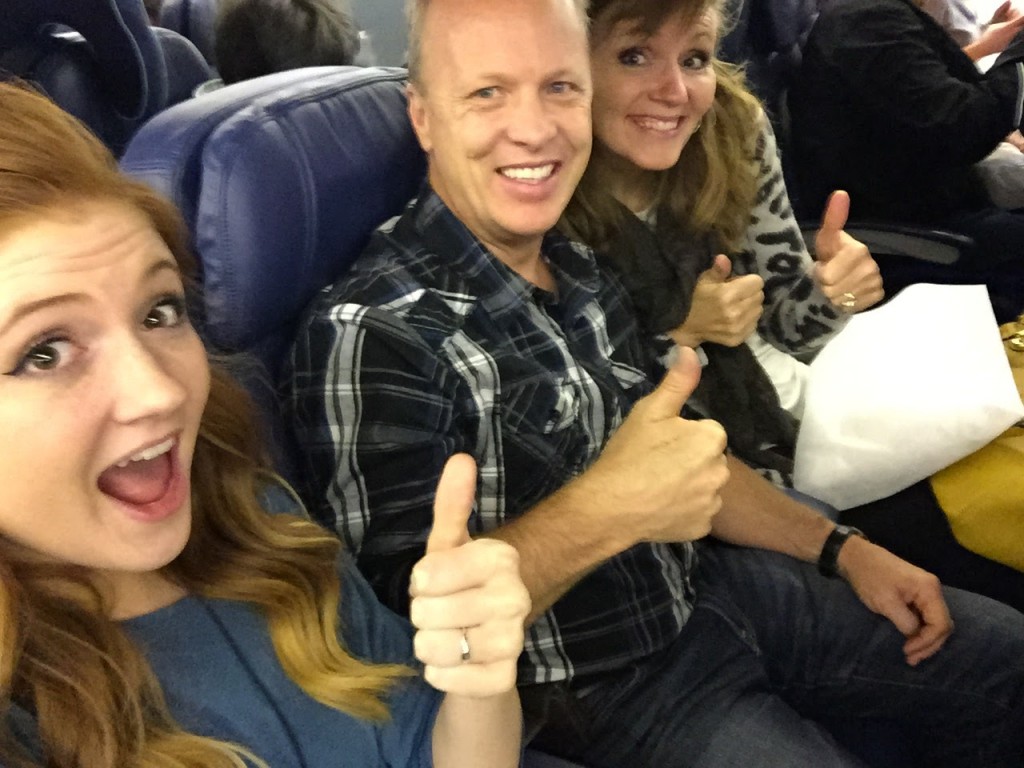 While boarding the plane one of the attendants said that it looked like they got it fixed. Do we look a little excited?
That was until the captain came on and reported that there was MORE bad news, not only would the inflight entertainment not work, it also included the reading lights, charging stations, etc….  Now we really needed to think deep for entertainment!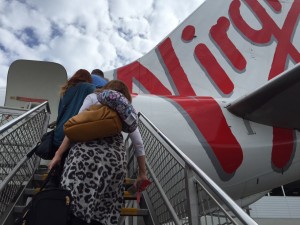 We safely arrived in Sydney…. that is the most important part, right?  Just in time to board our 3rd and last flight to Melbourne. We love the service on Virgin Australia (and they have entertainment, if you download their APP beforehand, which Dale had).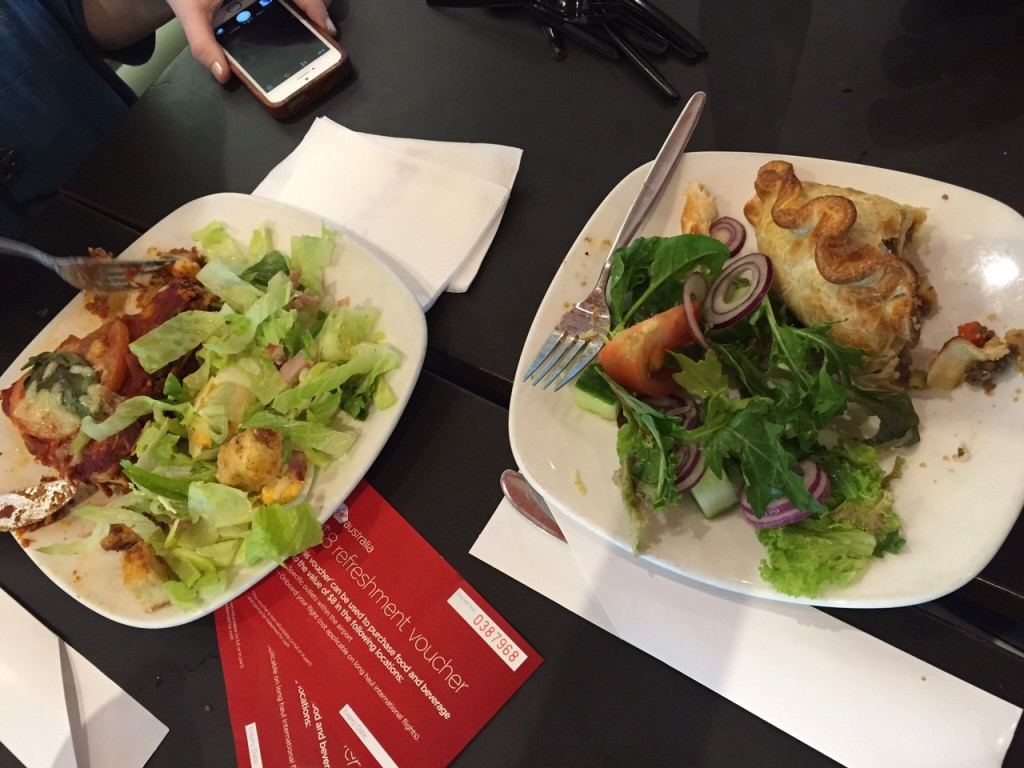 The ride to Melbourne was smooth flying …. until we reached the ground and found that we were the only passengers standing there wondering where our luggage was and everyone else was gone. Oops, somehow they didn't make it on our flight. It was about this time that Marissa started wondering about our 'blessed' day of flying when the wonderful people at Virgin Australia felt our pain and offered us food vouchers while we waited. This wasn't all bad as we checked in for our rental car, got a bite to eat and PUFF the luggage was there – that was rather quick. Now off to our new 'pad' for the first month of our Australian stay.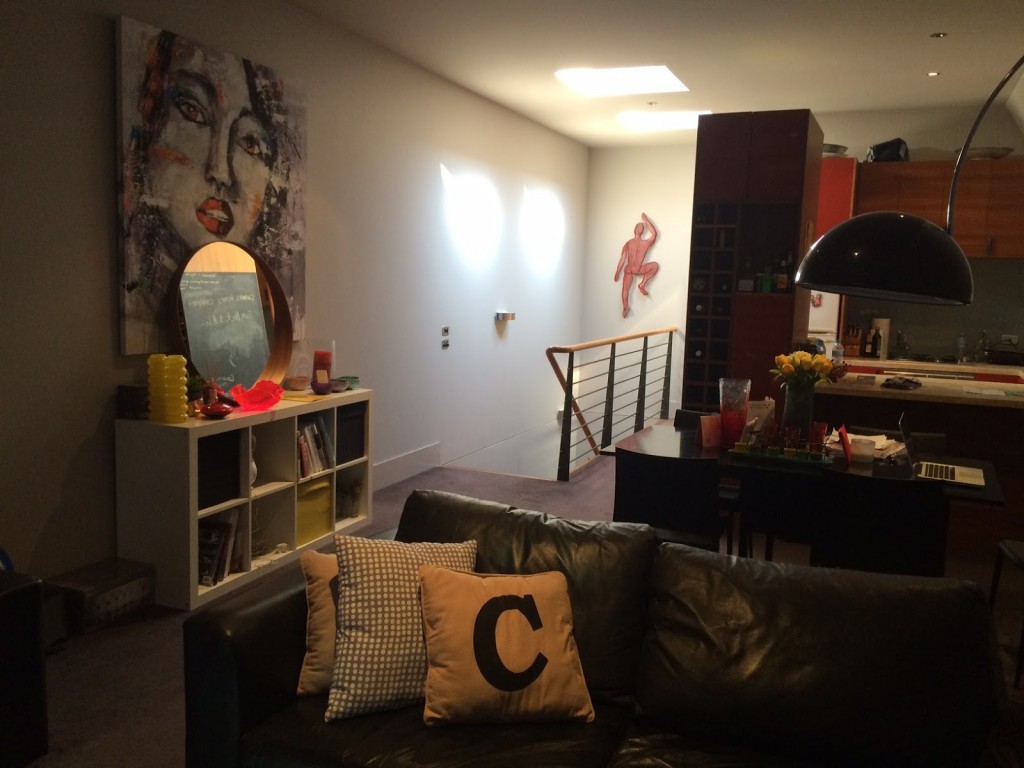 We put a lot of thought and searching into finding the apartments (and areas) that we would be staying in. It was great to have Marissa so excited about the art deco decor!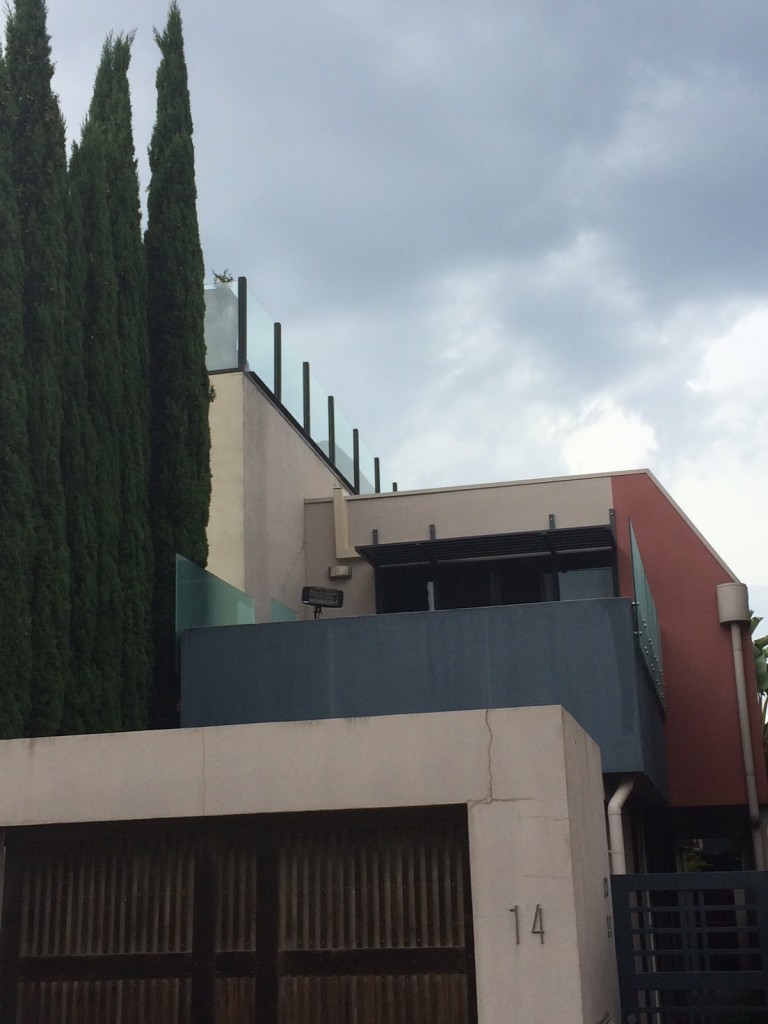 Here is the outside of our back veranda. So hiply fun!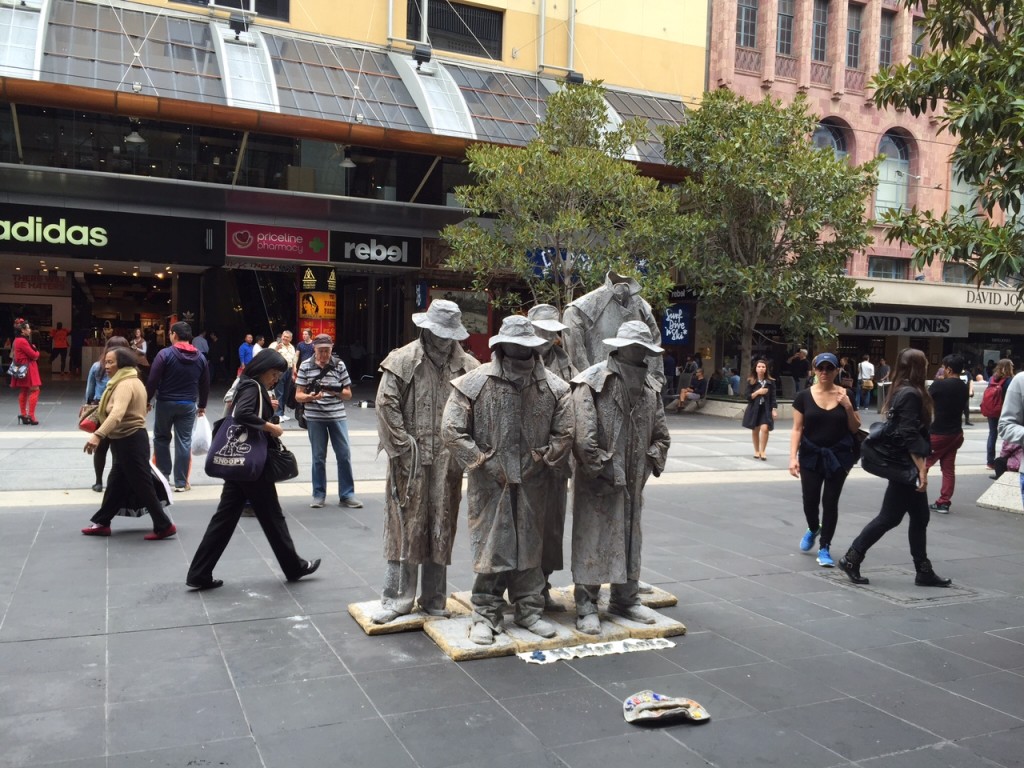 The first night in Melbourne we took a Tram to the city to enjoy some street performances
 after all that sitting on the plane and most importantly…. we needed to stay awake, we had to keep walking! 
Where was this guy when we needed entertainment on the flight?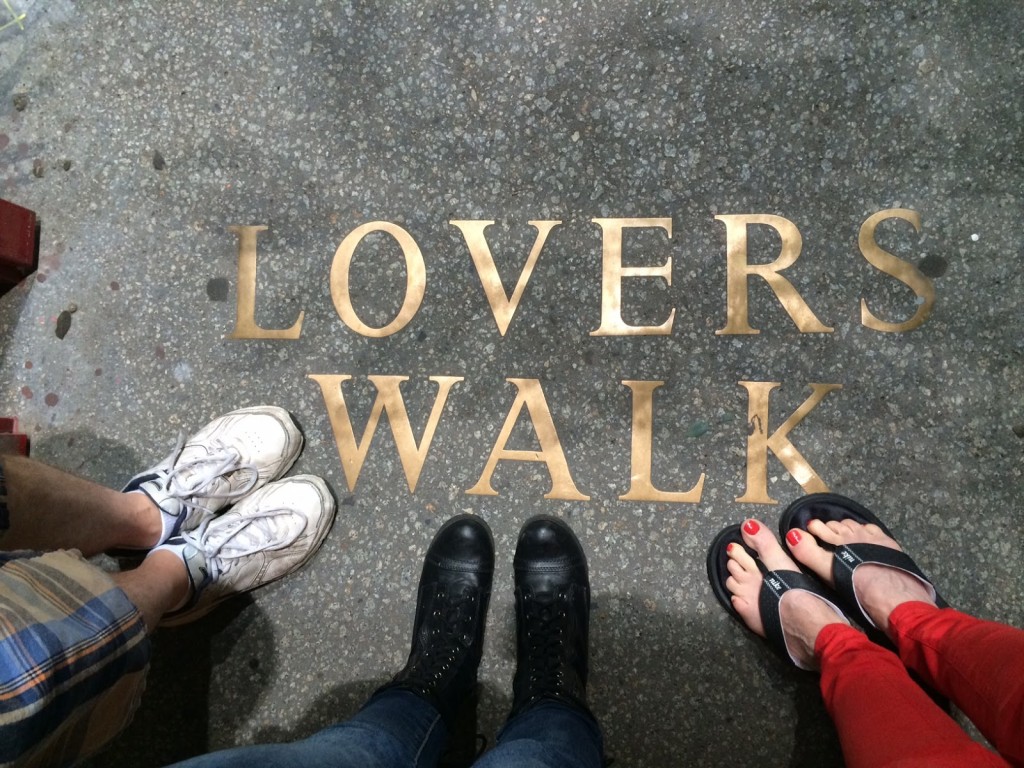 On the way home from our Valentine's Dinner we found a secret little walkway to our new house. What a way to end a 'romantic' dinner and walk……with Marissa:) 
Actually we are really thrilled to have this time with Marissa before she spreads her wings (as she is turning 18 in a few weeks). This is a last for us and we want to cherish all the time we have together. We feel blessed!
We talk a lot about using frequent flyer programs to help with the cost of airline tickets. Last year Delta announced their new and improved for 2015 frequent flyer program. Here is a side by side comparison for the same flight last year and this year:
2014 – SLC to LAX – Base Miles ; 590 MQD (now needed for medallion) $75
LAX to SYD – Base Miles – 7487; MQD – $946
2015 – SLC to LAX – Base Miles 200 MQD – $40
LAX to SYD, Base Miles – 2535 MQM – $507
They have not only made it more difficult to become a Medallion member by adding MQD and then only counting less than half the dollars spent, but they also give you less than half the miles flown. Right now we would say that Delta has the worst Frequent Flyer program in the industry.