Sorrento is beautiful beyond words but very interesting and tricky to drive to. We headed south from Florence and kept to the freeway so that we could make good time due to the distance we needed to travel. It about killed Dale not to stop at the incredible hill towns and different places we saw on our way. The fields of sunflowers and cities that looked like they were an extension of the rock base they sat on, tempted us at every turn. The ride was both beautiful and uneventful until we turned off the E45 into the town of Castellammare Di Stabia. From here the ride really got interesting. It appeared that they were having a garbage strike as garbage was piled up everywhere and on top of that they had no sidewalks so everyone was walking in the same streets as the cars and the ten million motorcycles and scooters who drive where ever they want. Once we made it through that city we wound our way around the side of the mountains along the coast. It winds through tunnels, towns and along cliffs that make you appear you are hanging off the edge of the world. The small towns were the toughest to work your way through as the roads were very narrow and the traffic was heavy, but we managed our way through. I have learned to just close my eyes and try not to scream…. too much! 

SORRENTO…

molto bello!
Sorrento is gorgeous and is on the other side of the mountain from Amalfi. From here you have good access to Capri, the Blue Grotto, Pompeii, Herculaneum, Amalfi and so much more. Trying to decide which of the many option you have will probably be your hardest decision but don't forget to just sit back, relax and take it all in. Pick up some lemons and make some lemonade while you forget about any cares of the world. While checking out the lemons you will find some Gigantic ones….. We have never seen anything like it.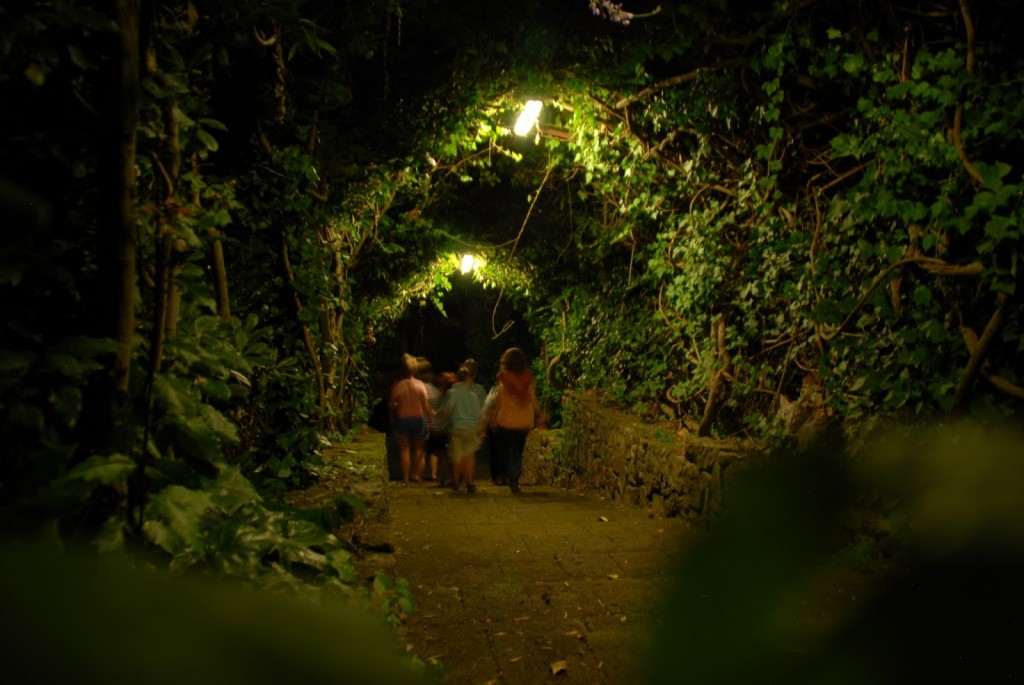 Enjoying the evening with friends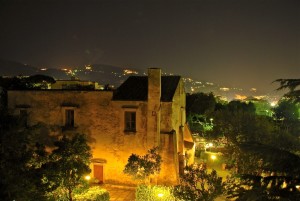 Evening in Sorrento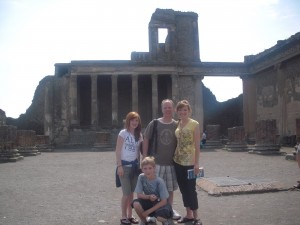 Our Pompeii outing with Michael Evans
Our first outing was to Pompeii. The easiest way to get there is by train. 2.10 Euro drops you off only steps away from the entrance and beats fighting the traffic we described earlier. Pompeii is much larger than we expected so be prepared to do some walking. You can get a good walking tour map online or even get an app for your iPhone or iPod, we learned to love iPod apps while on this trip. You can also get private tours from guides at each place, they run about 10 Euro per person.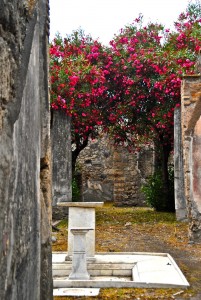 New beauty infused into Pompeii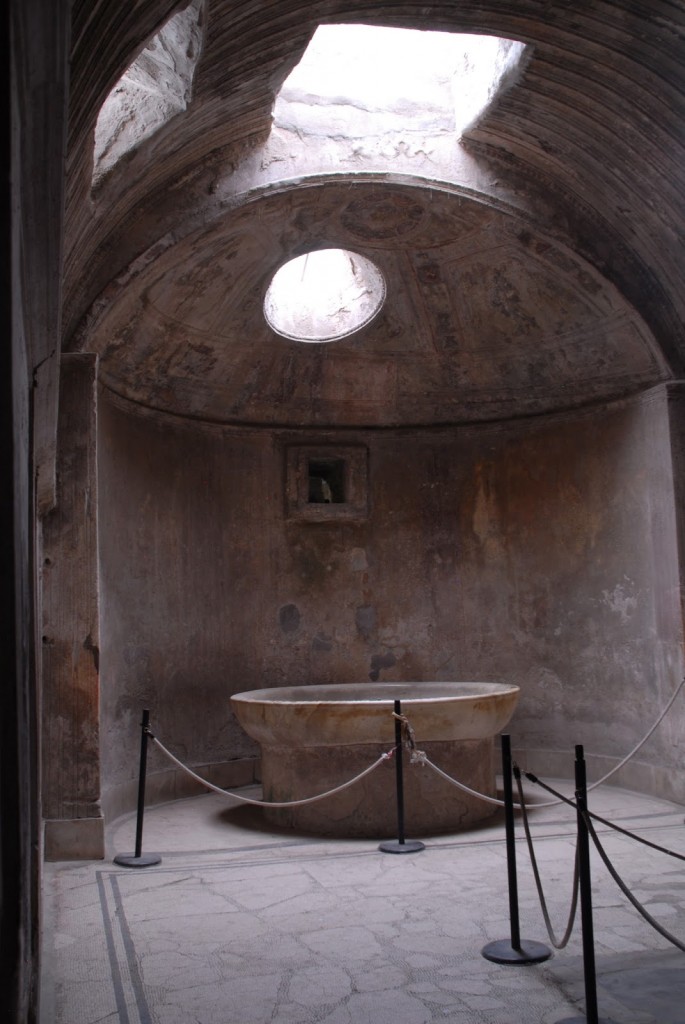 Pompeii
Keep in mind it is very open and gets very hot. If you have little kids they will get worn out quickly under the sun. We were very lucky and went on a day that was overcast and had a few welcomed sprinkles, these are rare this time of year so bring the sunscreen or an umbrella to provide your own shade. Despite the heat, it is well worth it and if you begin early you can get both Pompeii and Herculaneum in on the same day (just keep in mind it could be a long hot day).  WIth that said, we would really recommend going to Herculaneum before Pompeii…. everything was better preserved because of how they were buried (HINT… go look it up-very interesting).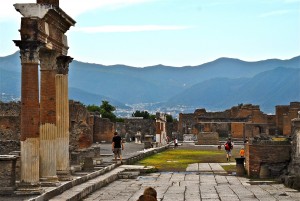 *Originally posted 6/2011