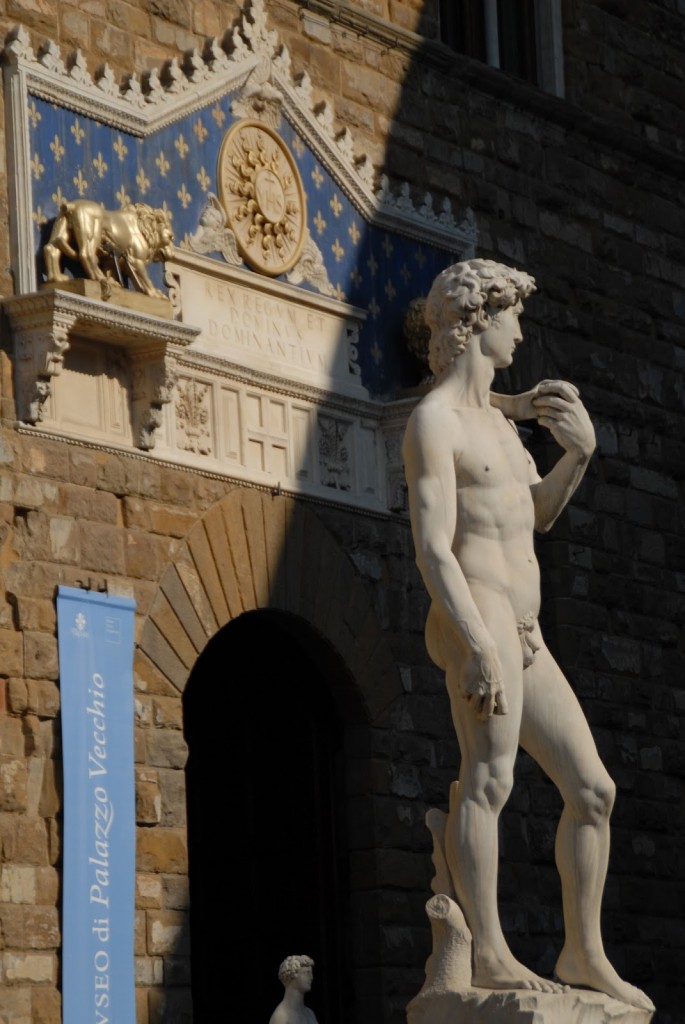 A replica of the statue of David just outside the Academia
Our little apartment is situated close to downtown and located under a grocery store, this cute well maintained apartment is a perfect place to set up camp on your next trip to Florence. It sleeps 4 and has a full kitchen, large bathroom and is air-conditioned. Having the grocery store just above you is perfect as we bought our food for the next few days for about half the cost of one meal out. The first thing we did was to go into the center of town and do a little shopping and exploring. The open market is huge and is a great place to pick up those few special trinkets to remind you of your stay in Italy. We also found an Internet café as neither the farmhouse nor the apartment had Internet.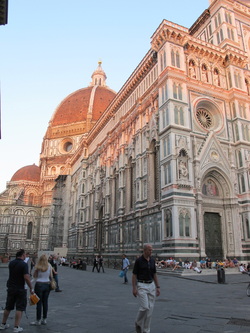 It seems that on this trip we have been doing deserts before dinner and enjoyed some delicious Gelato before heading home to make dinner.  We decided it was time for hamburgers, so we purchased form Italian sausage and hamburger and mixed it all together with herbs, olive oil and some balsamic to make a delicious Italian hamburger toped with fresh tomatoes, lettuce.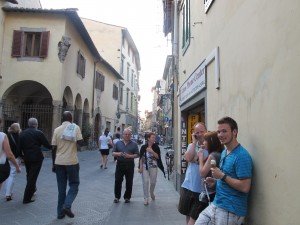 Finding an internet hotspot while eating Gelato…. of course!
On Sunday, after a good night sleep we decided to find a church nearby to attend. It is always fun to attend church in different counties. You may not be able to understand everything, but it is a good place to be and to meet others who can help direct you to new and interesting places to visit that you may not have thought of. Before we arrived we looked for some places to provide some humanitarian service but had a hard time finding any. While at church we met a lady who told us about two places we could check out.
We finished the day by exploring more of Florence and enjoying the warm sun and beautiful day.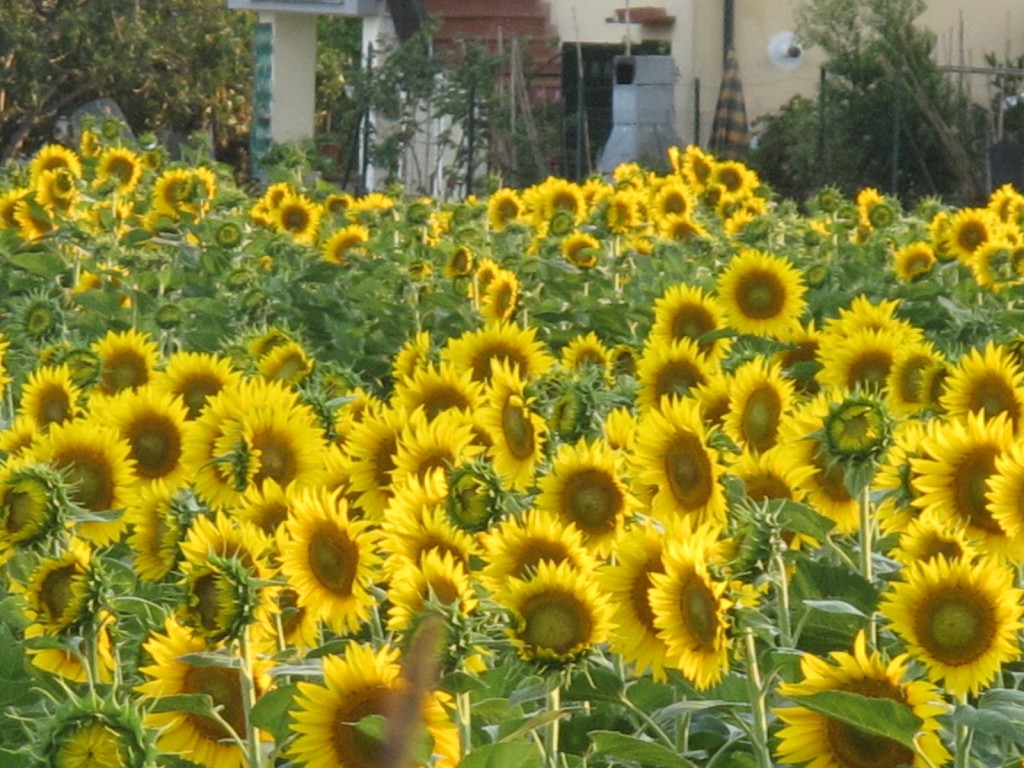 While driving we found a beautiful field of sunflowers

*Originally posted 6/2011