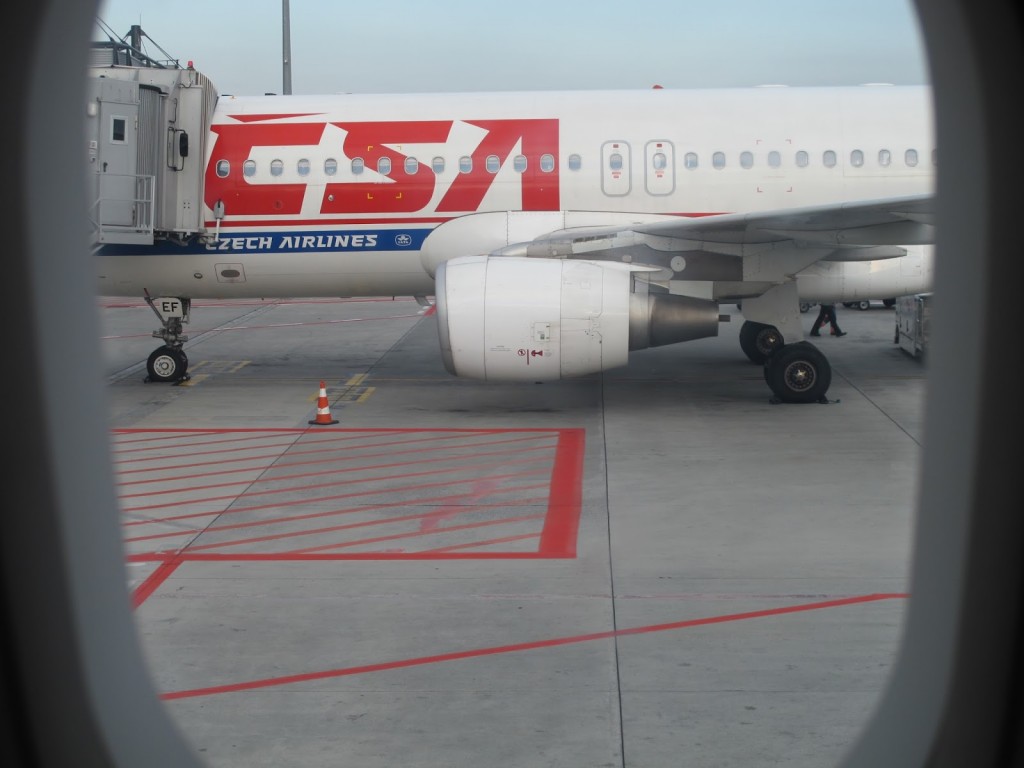 When you travel, especially during the peak travel season you should always expect hiccups, changes, delays and even frustrations. We arrived at the airport two hours before our flight, which for us is incredible. You can imagine that with four kids we typically arrive at the last minute, running through the security and sitting down just as they closed the doors.  So this time we were pretty proud of ourselves. That is until we handed our passports and itinerary to the ticketing agent and he gave me that look. Dale has flown enough to know that look, either something was wrong or we were in for an adventure. Actually, no matter what the best thing to do is remain calm and just let them explore the options, which is just what we did.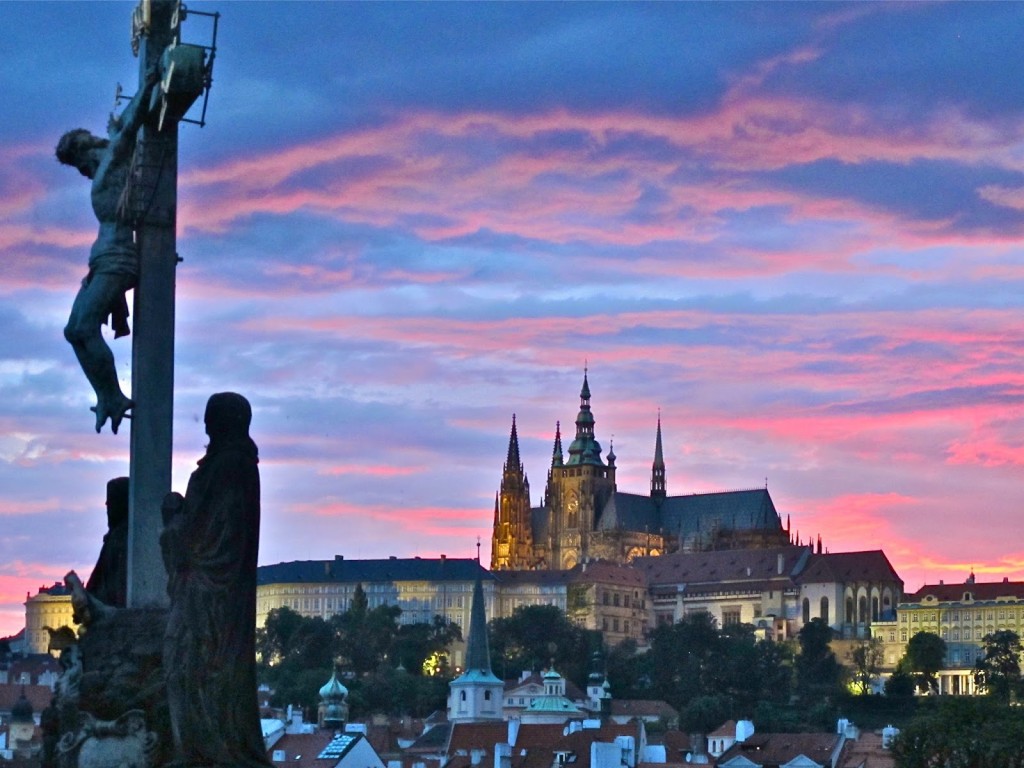 We soon found that our flight to Atlanta was delayed by over two hours. This definitely put a kink into our one-hour layover in Atlanta connection to Prague. While Curt, our agent was trying to figure out a better solution, Delta emailed Dale twice and called him three times letting him know something we were now well aware of. They had automatically re-routed us from Salt Lake to Los Angeles to Amsterdam to Paris and finally to Prague. Not the best solution in our minds. So we waited while Curt typed away like a teenager texting after drinking three cans of Cola and he came up with a much better solution, a non-stop flight to Paris and then a short flight to Prague. However, because this flight was so full, he couldn't provide us with seat assignments. Hummmmmmm, new problem, new adventure. In addition, the new flight wasn't until later in the afternoon, but to our surprise Curt provided us with $60 in food vouchers, which took care of our lunch and was a wonderful surprise. 
We finally got to our gate only to find out that coach was totally full. The only seats were the new Economy Comfort seats Delta sells for an additional $60.00 each, but they do have more legroom and recline twice as far as typical coach seating. To our delight, and because those were the only seats available we were all upgraded at no charge. 
In the end, the lesson learned was; Relax, count on a few delays. Also remember that the frustrations often turn out to be blessings. First, we were wondering what to do about lunch as there was no meal service on our original flight from Salt Lake to Atlanta and we had such a short layover. In this case we had a complementary lunch on Delta. Second, we were upgraded to better seating and a much more palatable itinerary. Yes we have had to spend a few unexpected hours in the airport but we received over $400 in compensation and had fun playing card games with the kids. 
Keep this in mind the next time you run into either a hiccup, change or delay on a future flight. Your outcome will largely be dictated by how you react to the adventure ahead of you. Tomorrow we will be in one of the most beautiful cities in the world and our adventure will not begin, it will just continue.
*Originally posted on 6/2011