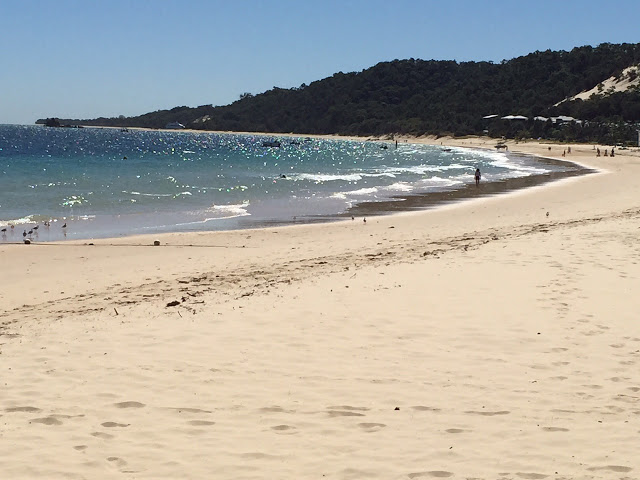 Moreton Island could be seen across the bay from our house on Brighton Beach, we could not let this beautiful island be 'undiscovered' by us before our departure. And what a better time to go but when Grandma was here to share in a few adventures. Little did she know…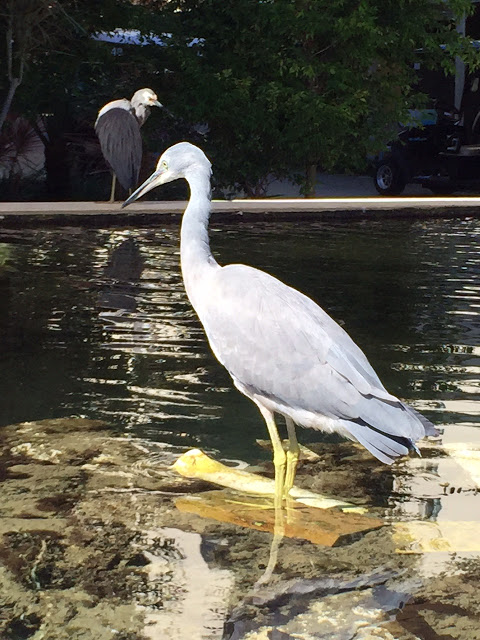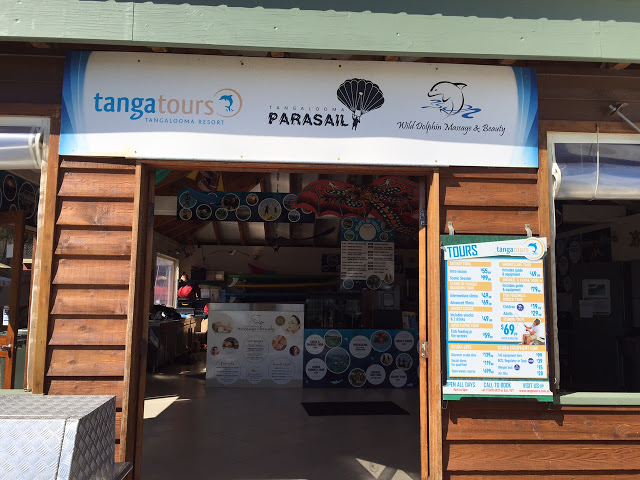 Tangatours was incredibly gregarious group of people to share adventures with. We knew that they would keep us safe even though we were feeling a bit nervous about the adventure. They kept the jokes flying around beforehand to ease our 'excitement'. We couldn't wait to try our hand at parasailing though! 
Once in the air it was so beautiful you forgot you were hanging hundreds of feet above the air tied to a rope to what now looks like a toy boat. It was also remarkably quiet until that was broken by the screams of joy we let out as we saw stingrays and other incredible marine life below. We highly recommend meeting up with Tangatours while you are on the island and they will surely take care of you the same way they took care of us.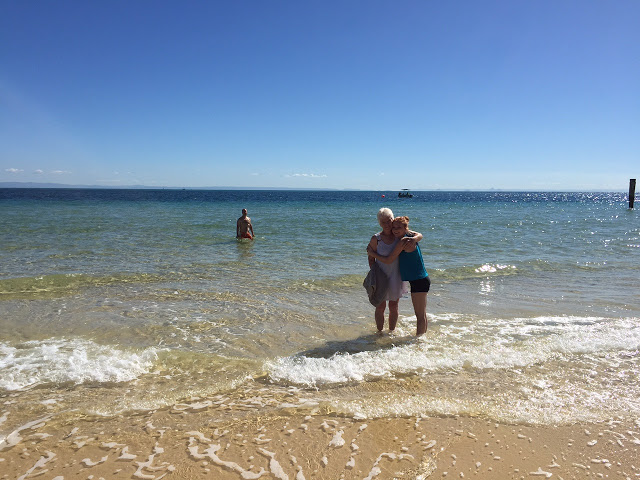 Checking out the water. It was so crystal clear it looked like moving glass.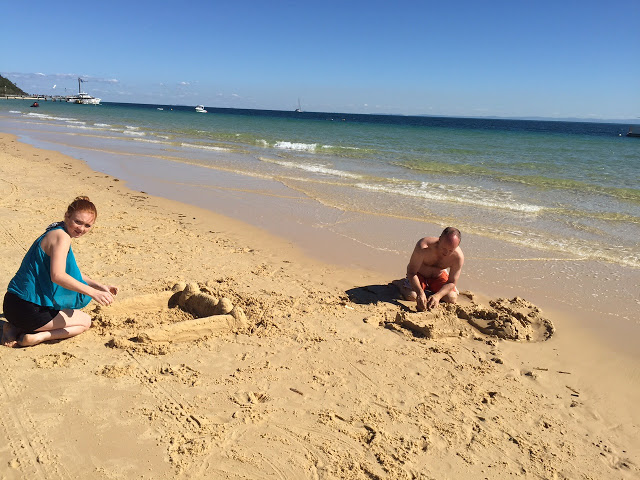 When you have a little extra time what is better then building a sand castle?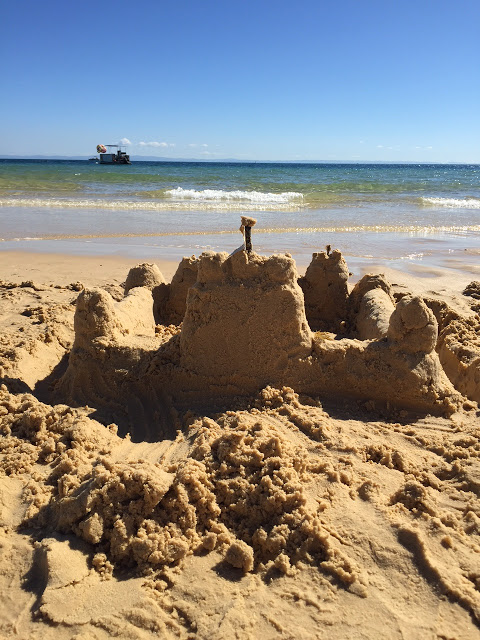 Marissa and Dale's finished masterpiece.
Do you think we look a little nervous? YIKES!
Here is how our story ends….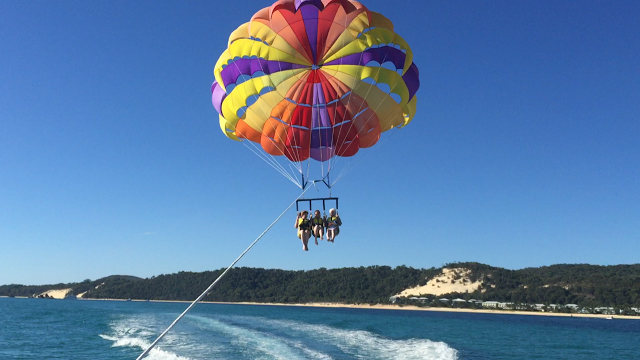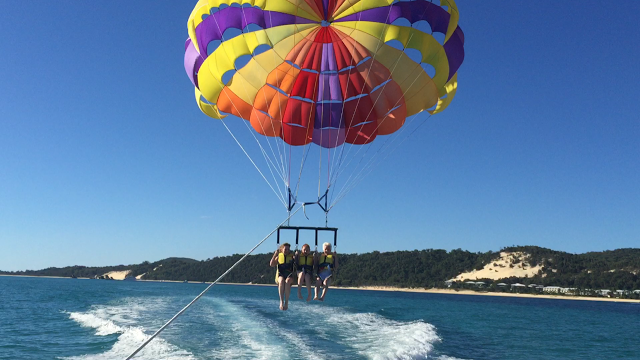 After this, we could do anything right? Grandma does not love swimming but we talked her into snorkeling with us. Why not?!
She quickly got the hang of it and enjoyed the amazing beautiful fish amongst the man made reef. Many years ago the government sunk many old ships off part of the coast on Moreton Island for two reasons: 
1- This would create a natural reef over the ships 
2- This would also give small ships refuge to anchor down with less winds and waves between the 'reef" and shore.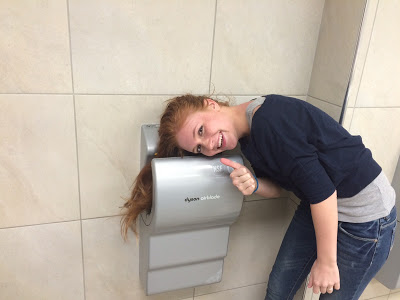 Ingenuity! Marissa found a new way to dry her hair.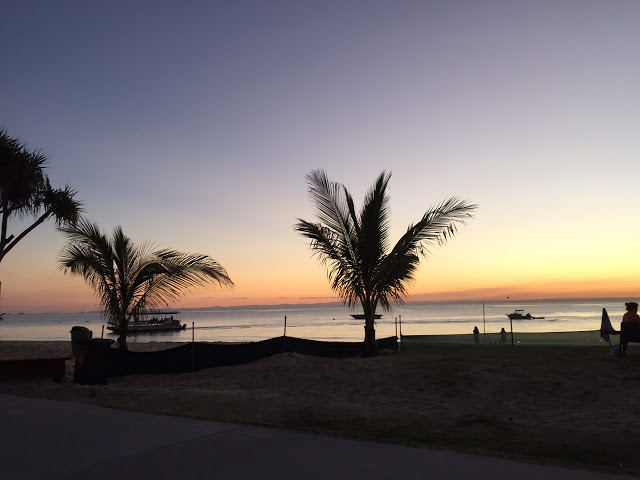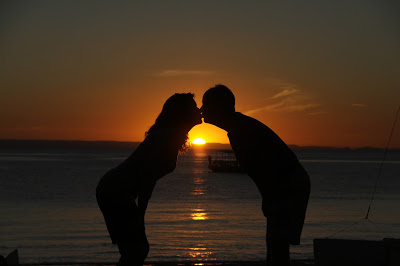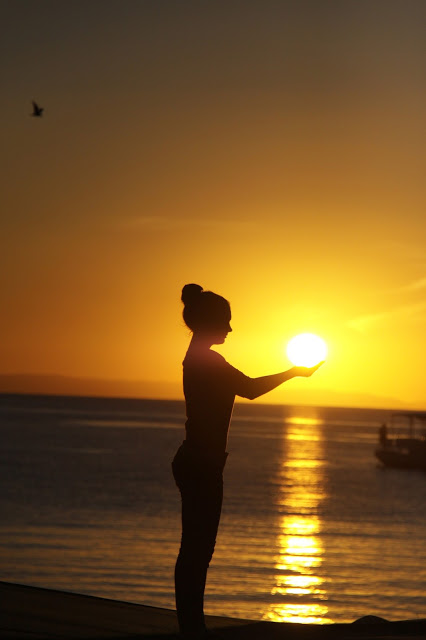 Dolphin feeding time. The water was so clear and shallow you could see their every move. What beautiful, graceful creatures… it made us want to jump in and join them!