We love the FREE Walking Tours that are offered in Melbourne and Sydney. In the 3 hours that you tour those cities you come away with a rich understanding of it's upbringings, secrets, history and interesting stories. If you think the wild west only takes place in America, you are sadly mistaken. You may want to read up on Ned Kelly (or watch the movie but be forewarned there is lots of wild west shooting).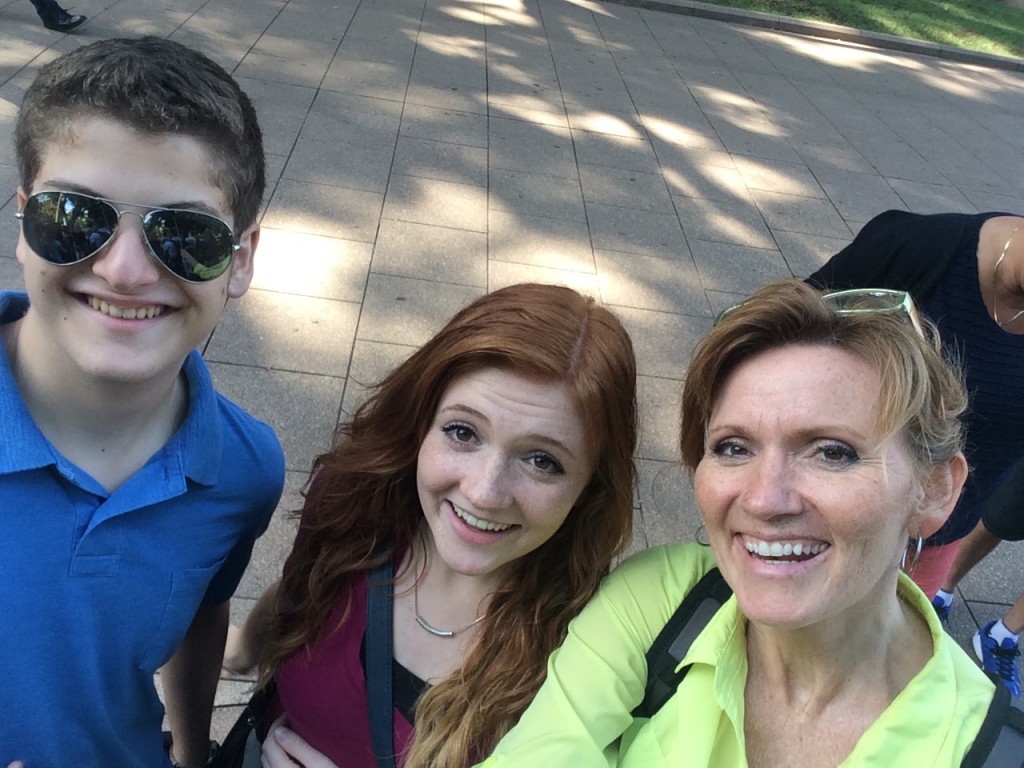 Selfie sticks can be a lifesaver…. and sometimes they are just too much fun.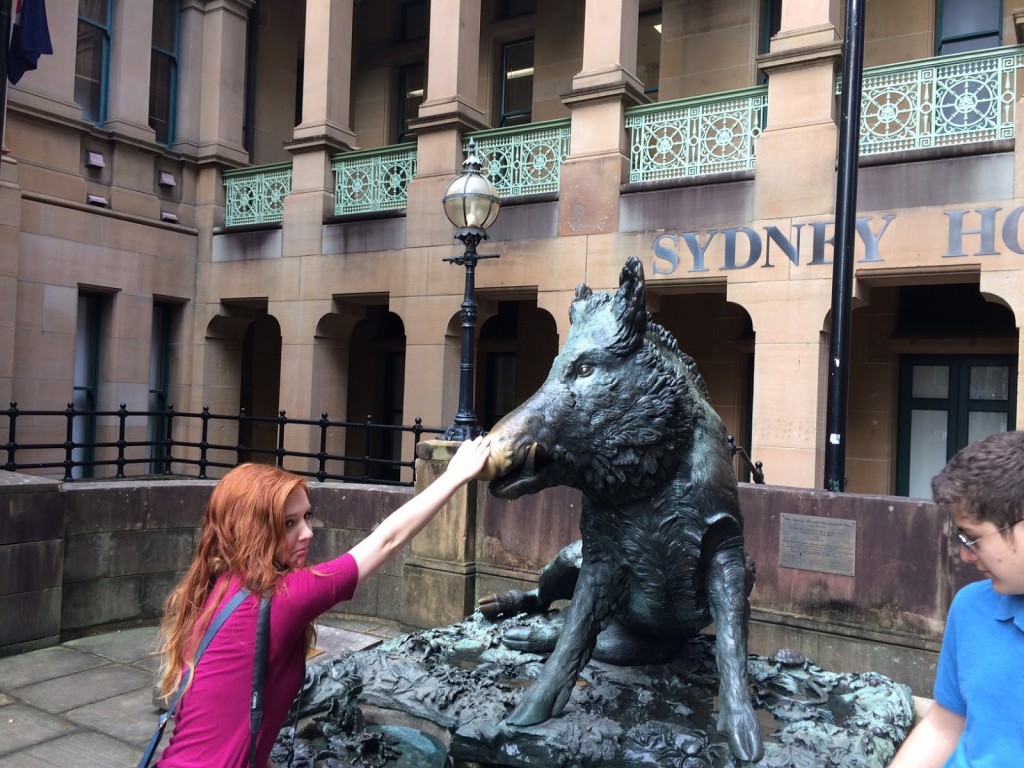 There is a very interesting story behind this pig and because of it people rub it in two prominent places for good luck. Marissa only would touch one spot, smart girl!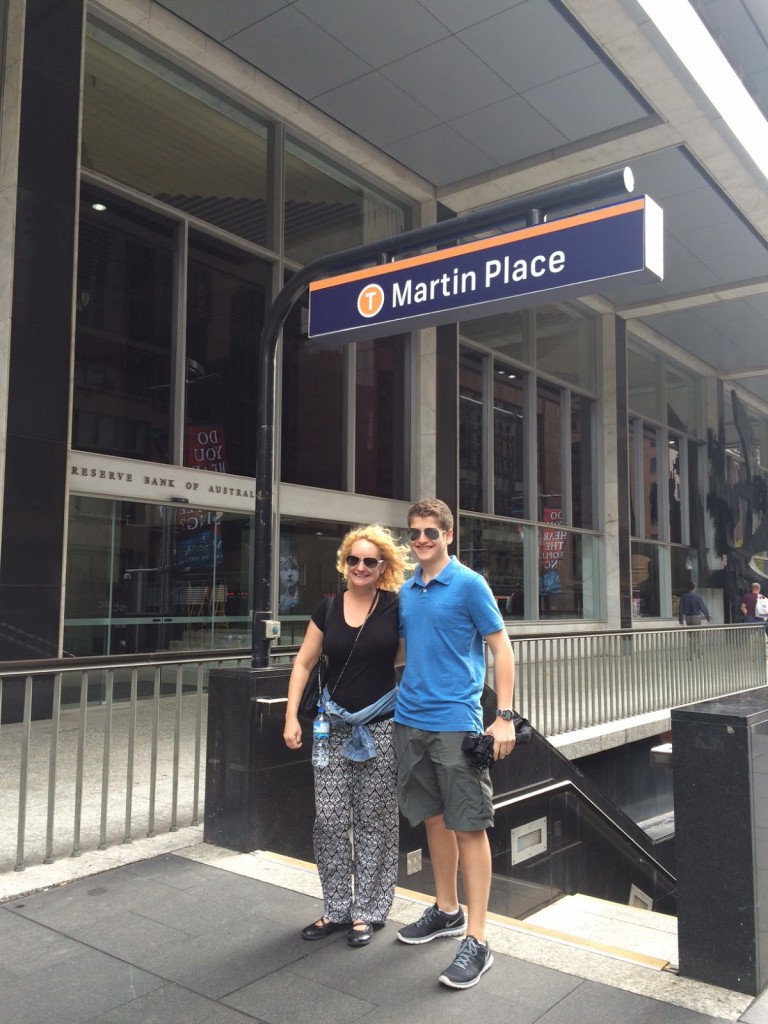 The Martin's found their 'Australian' Place.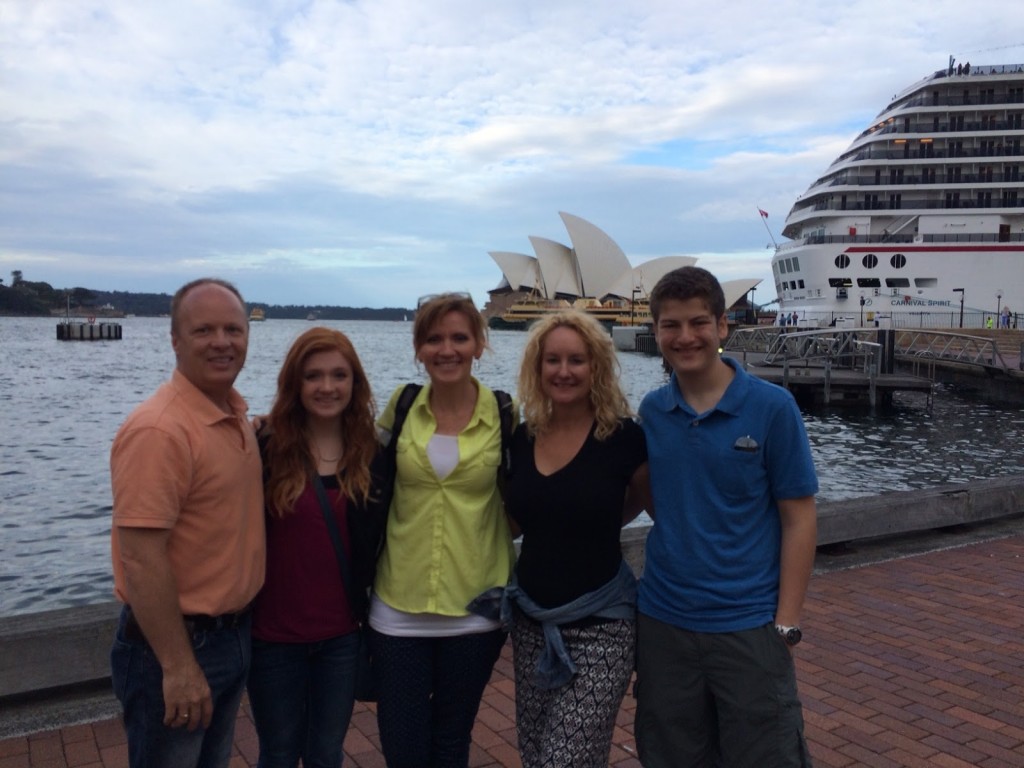 Debbie and Keaton were in search of 'Bugs' for dinner.  They are quite famous in Sydney and not at all what you think. We know what you are thinking because we thought the same thing. What kind of 'Bug' would they eat in Australia. We've been to countries where 'bugs' were definitely on the menu and you wanted nothing to do with them. We were glad to find out that 'Bugs' here in Australia mean small lobster type creatures which are very tasty. The ones in Sydney are called Moreton Bay Bugs.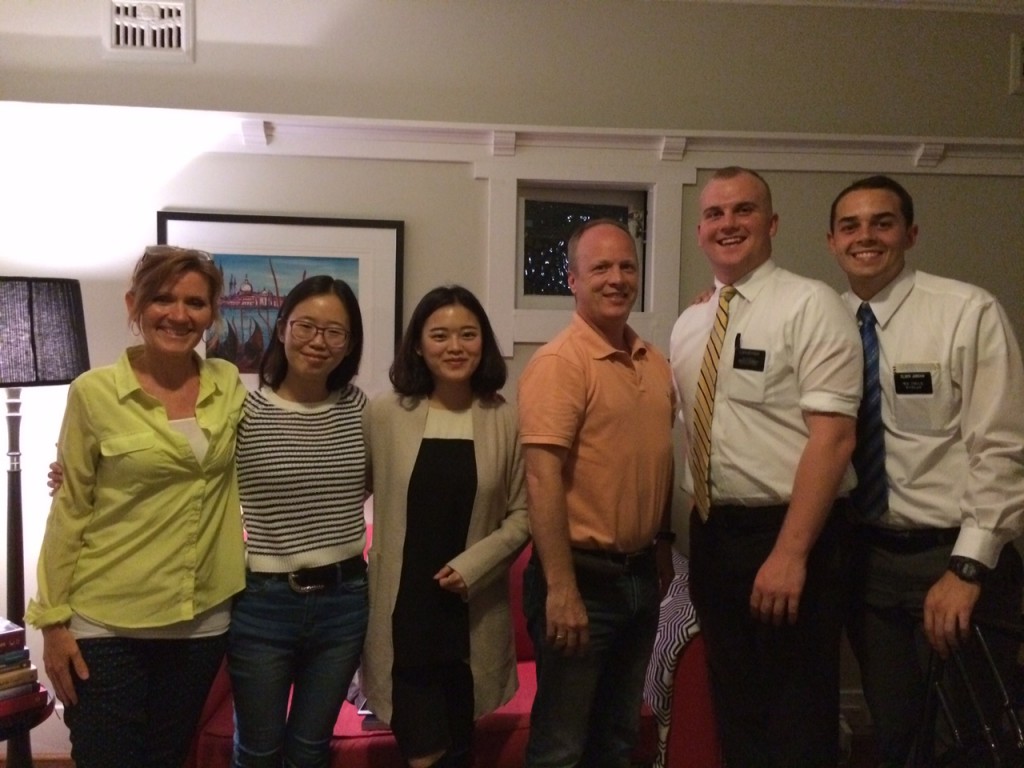 We ended our day enjoying the time with the missionaries, Summer and Cherry.