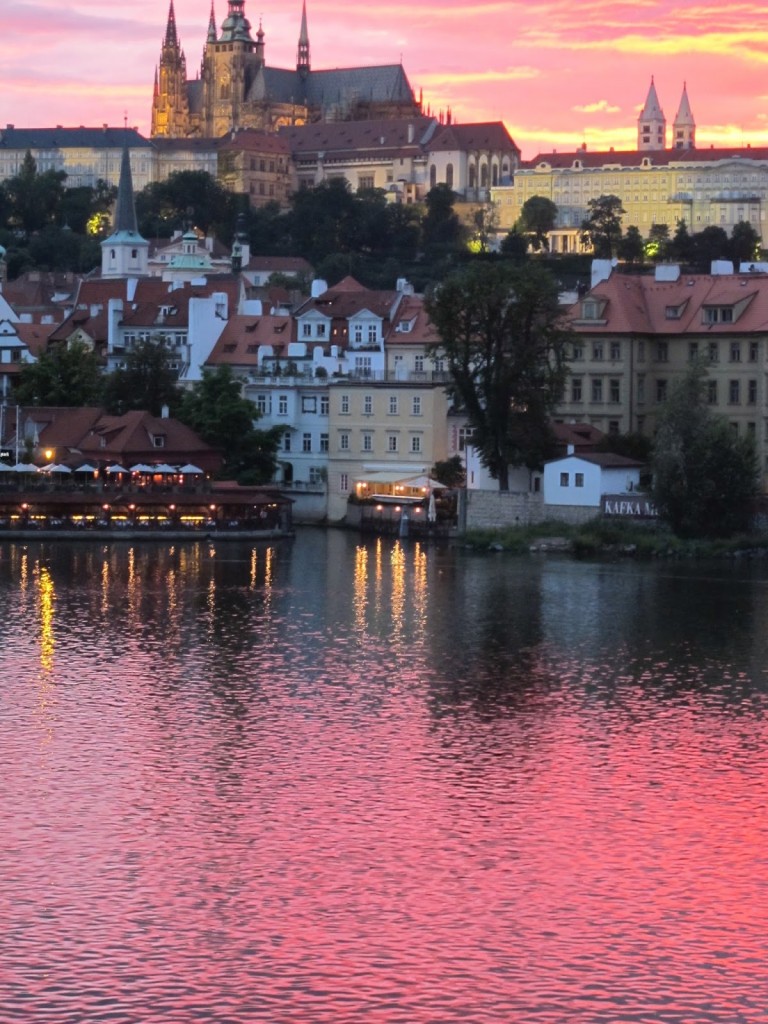 Legend has it that a man was traveling through this region by horseback and came to the Vitava river. He needed to get to the other side of the river, keep in mind this is a huge river, and he jumped his horse across the river and in honor of his victory over the river he had a cathedral built at that spot. This is where Prague began and this is also where we walked to at the end of our day three, boy we wish we had a horse. We didn't realize how long of a walk it was. But it was beautiful and the view of the city was incredible. We were also able to see an incredible fireworks show with the Prague Castle as the backdrop.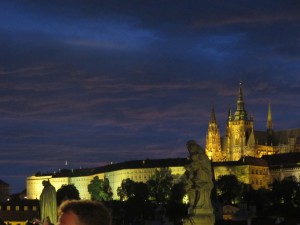 Today we went to Prague Castle. A quick note and reminder, if you have children over 16 and they are students, have them bring their student ID's. Most places will provide a 50% discount for students. We walked all over the castle side of the city and then climbed a mountain to get an incredible view of the city and the bridges crossing the river.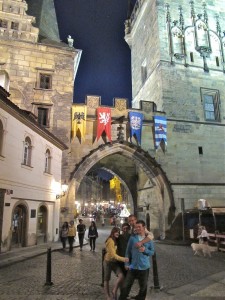 Dale discovered that an iPod is an invaluable tool for travelers. The best app he found is called Text Free with Voice. It works similar to Magic Jack but is free. They assign you a free US telephone number and you can buy 100 minutes for $1.99 and when you are connected to a wifi you can use it like a phone and call your friends and family back home cheap! The other app we recommend is a good currency converter.  This really helps keep the budget in check when you can tell how much something really cost in our money. The other app we have used is our walking tours app we talked about in our last blog. Of course facebook and other apps that help you stay connected are quick and easy.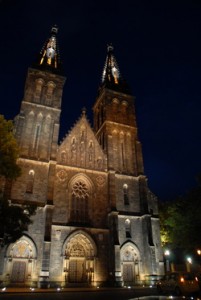 Tomorrow we leave this beautiful city and drive to Vienna. We will stop along the way and see the beautiful country of Czech Republic. It is so sad to say goodbye to a city like Prague when there is so much more to see. It will just mean we will need to come back again and again!
*Originally posted 6/2011