Bribie Island Hire Hut and Tours was fantastic to rent from and the staff is entertaining… thankfully that was not an extra charge! We enjoyed paddle boats and zegways (sometimes even hands free). If you are ever on Bribie Island you have to stop by and tell them 'Traveling U' sent you.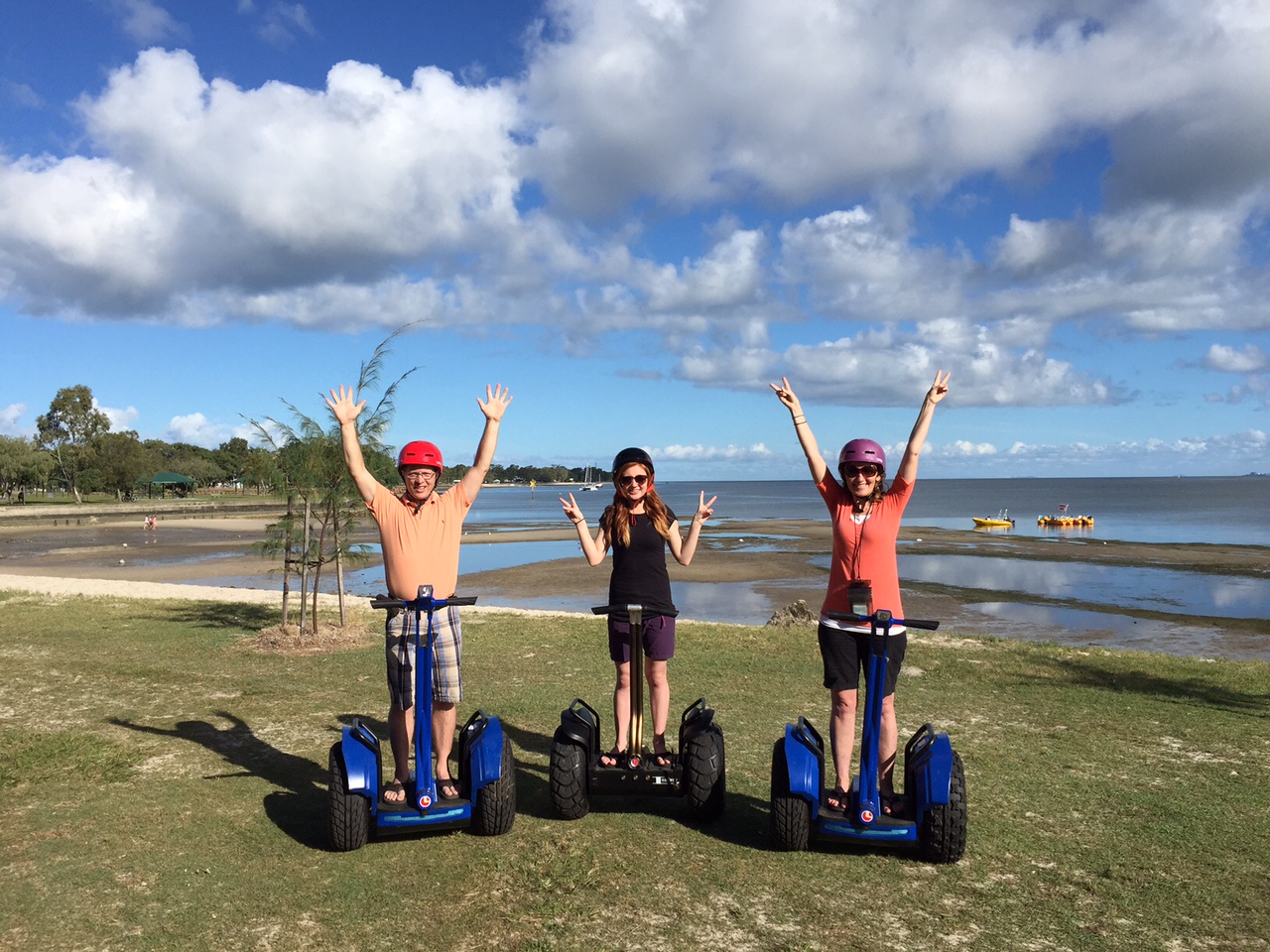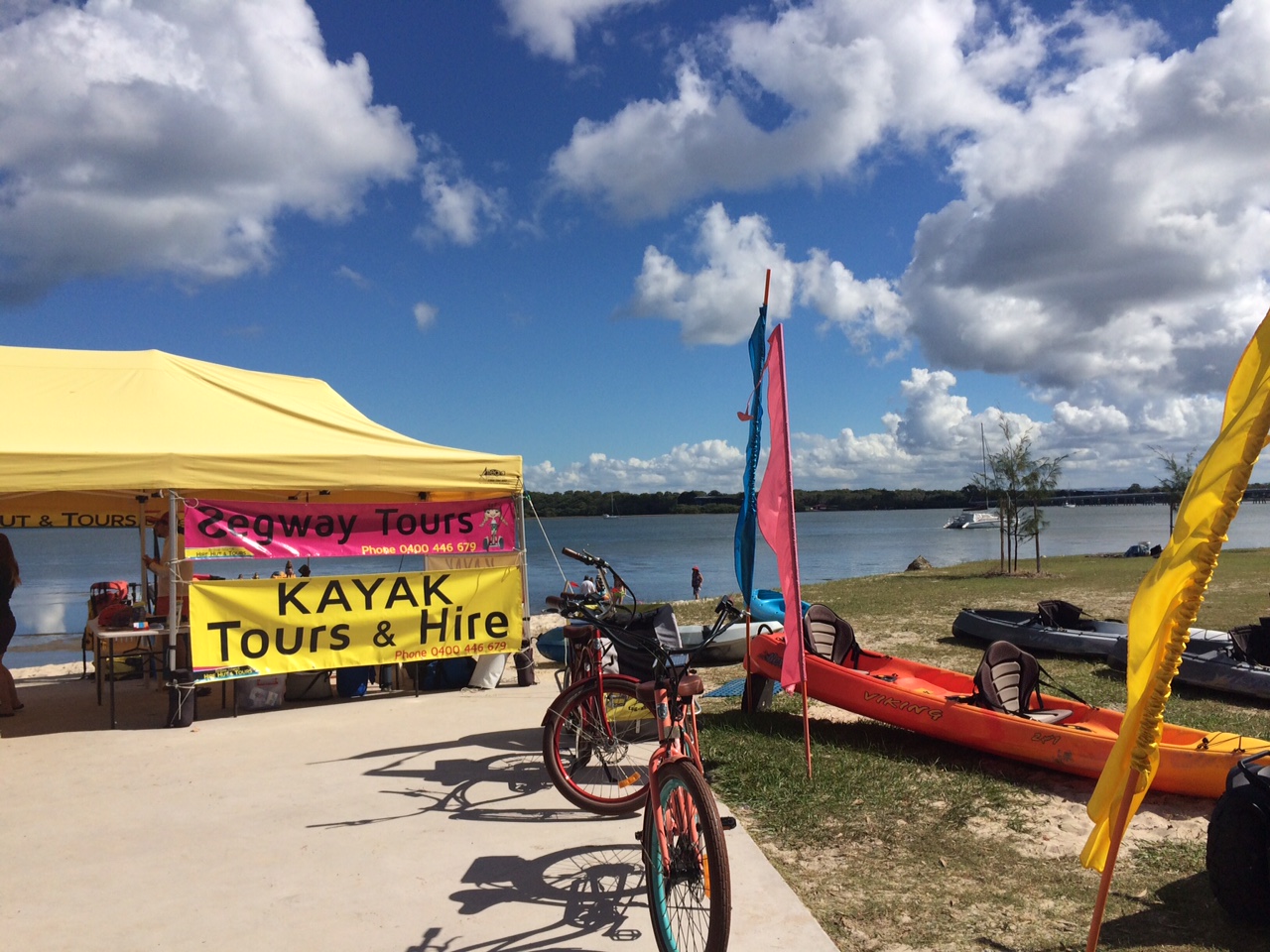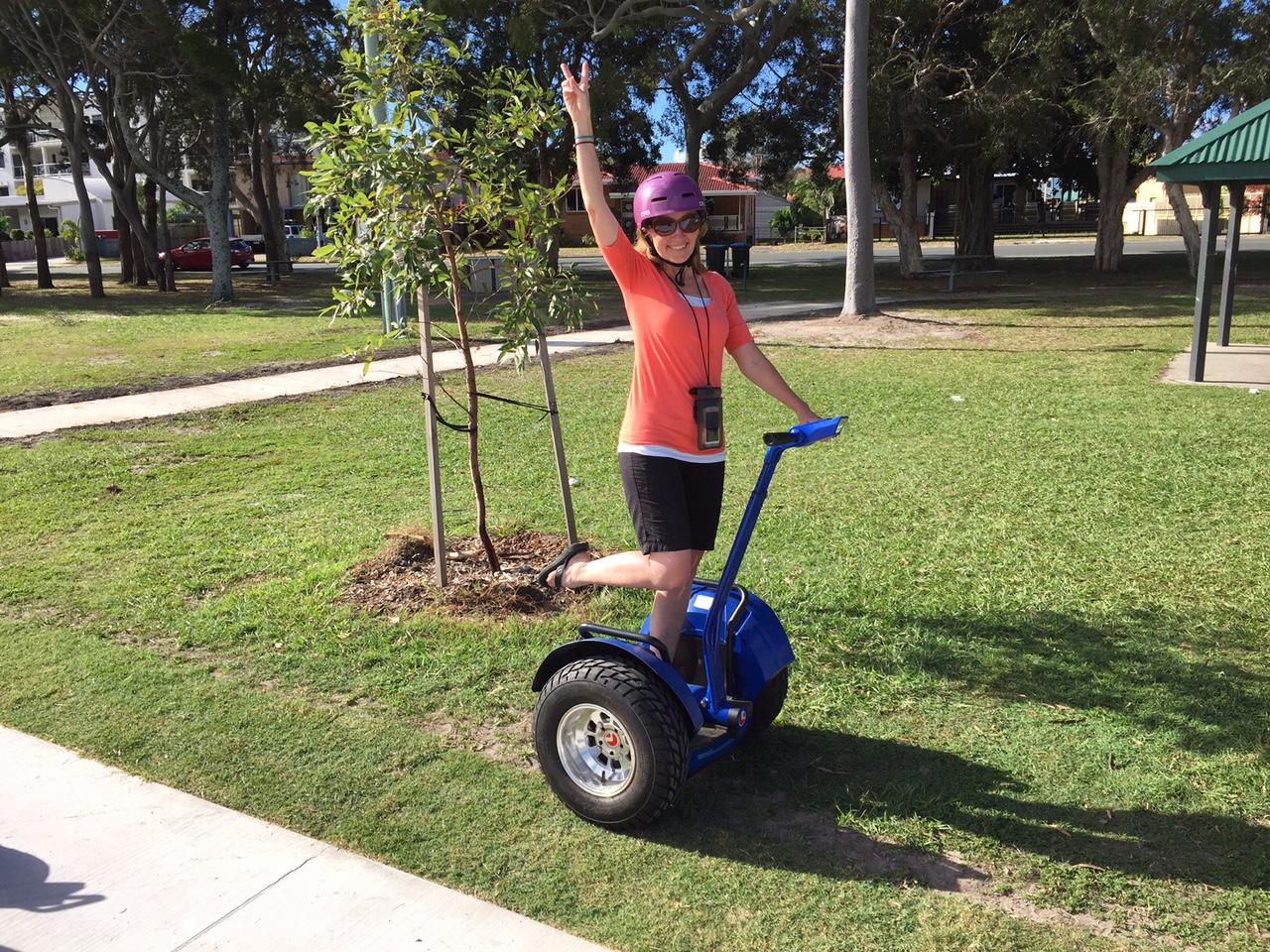 Dale has been the only one to ride a Zegway previously, so the girls pretty much squashed his entertainment by not doing anything too crazy. He was sure we would get super scared so he filmed us in hopes of having a great YouTube video… but life sadly does not work as planned sometimes. Lucky for the girls.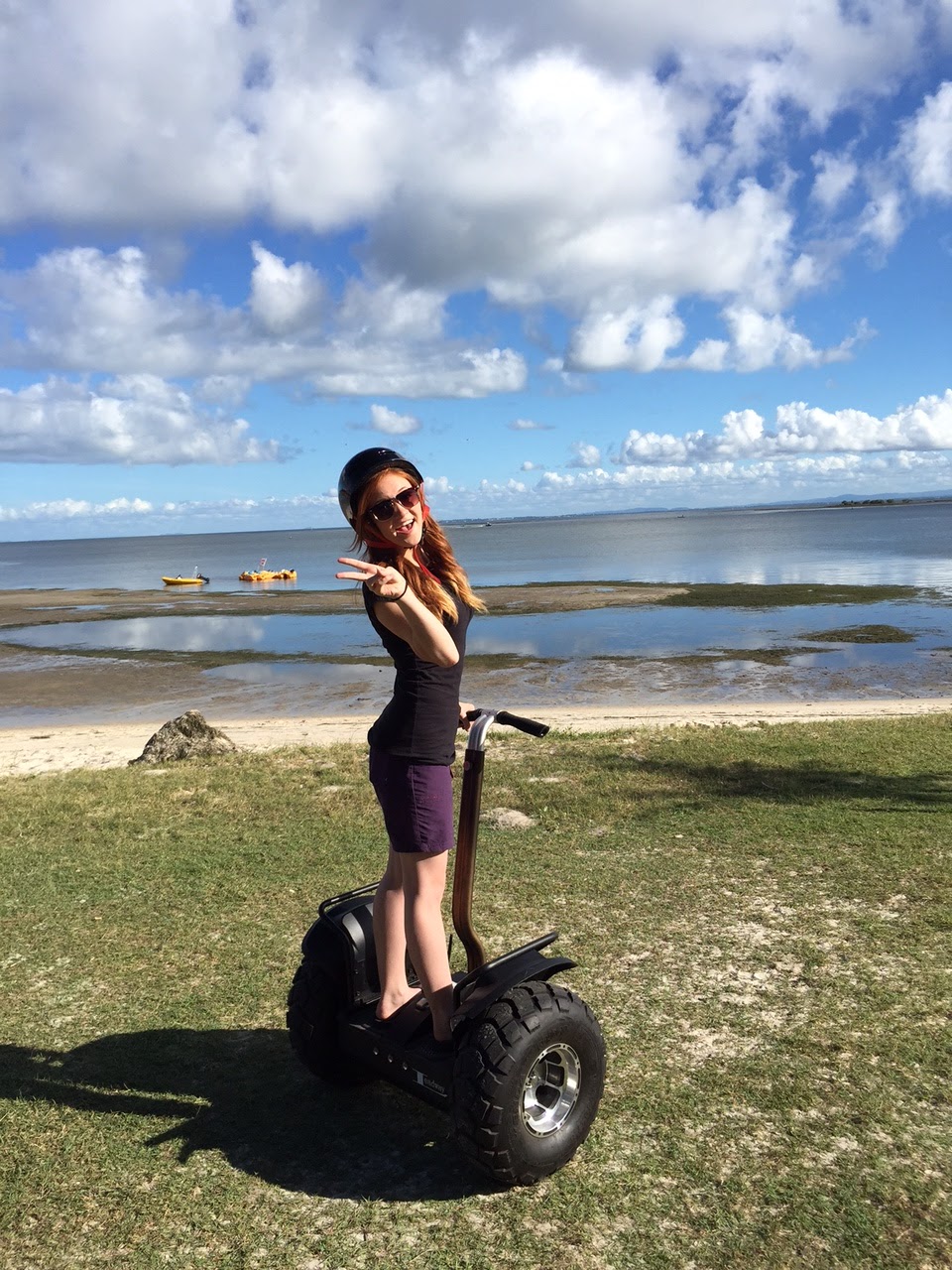 Does Marissa look scared? Too much fun is more like it!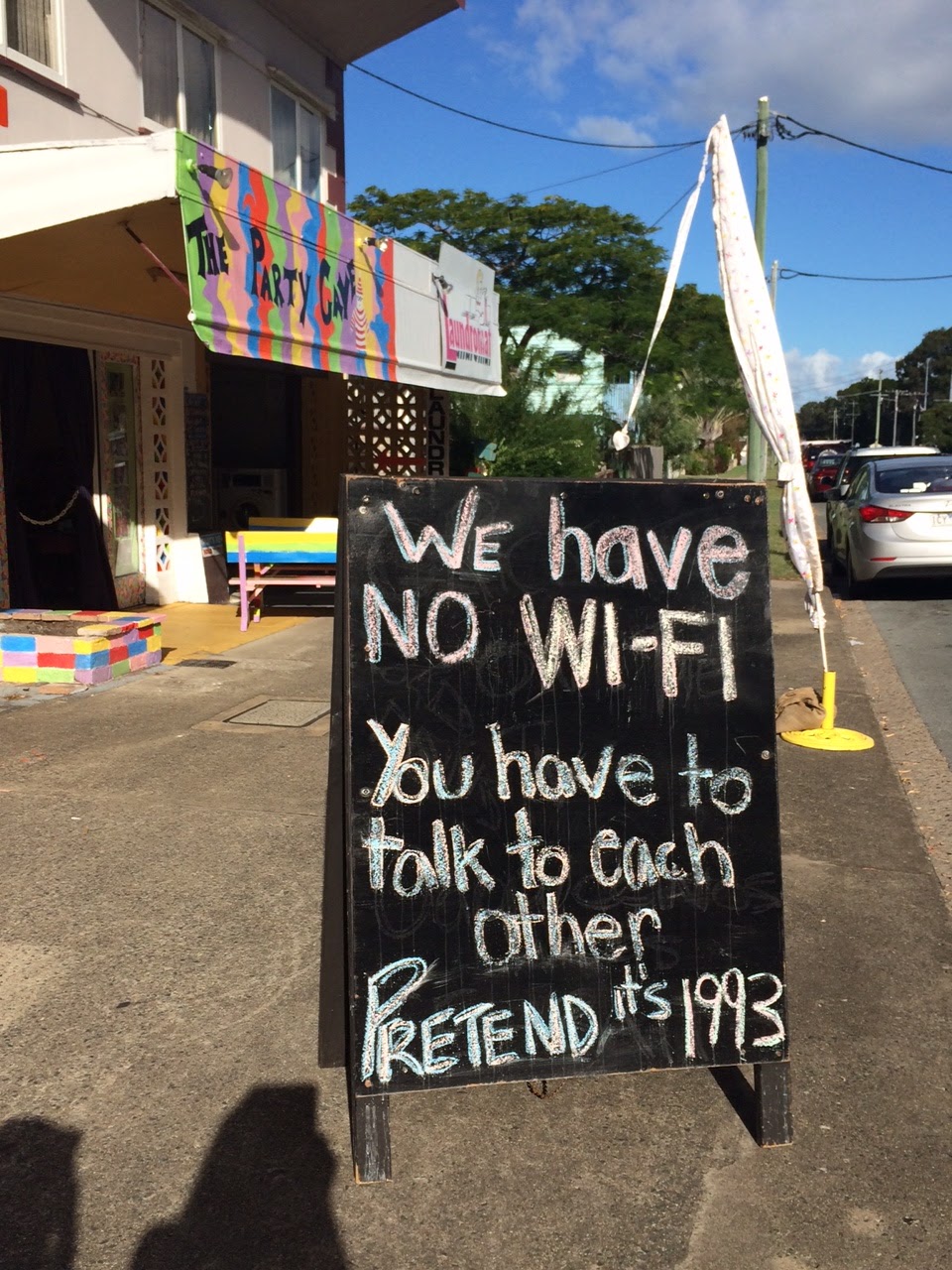 We couldn't help but laugh out loud. Was 1993 really that long ago?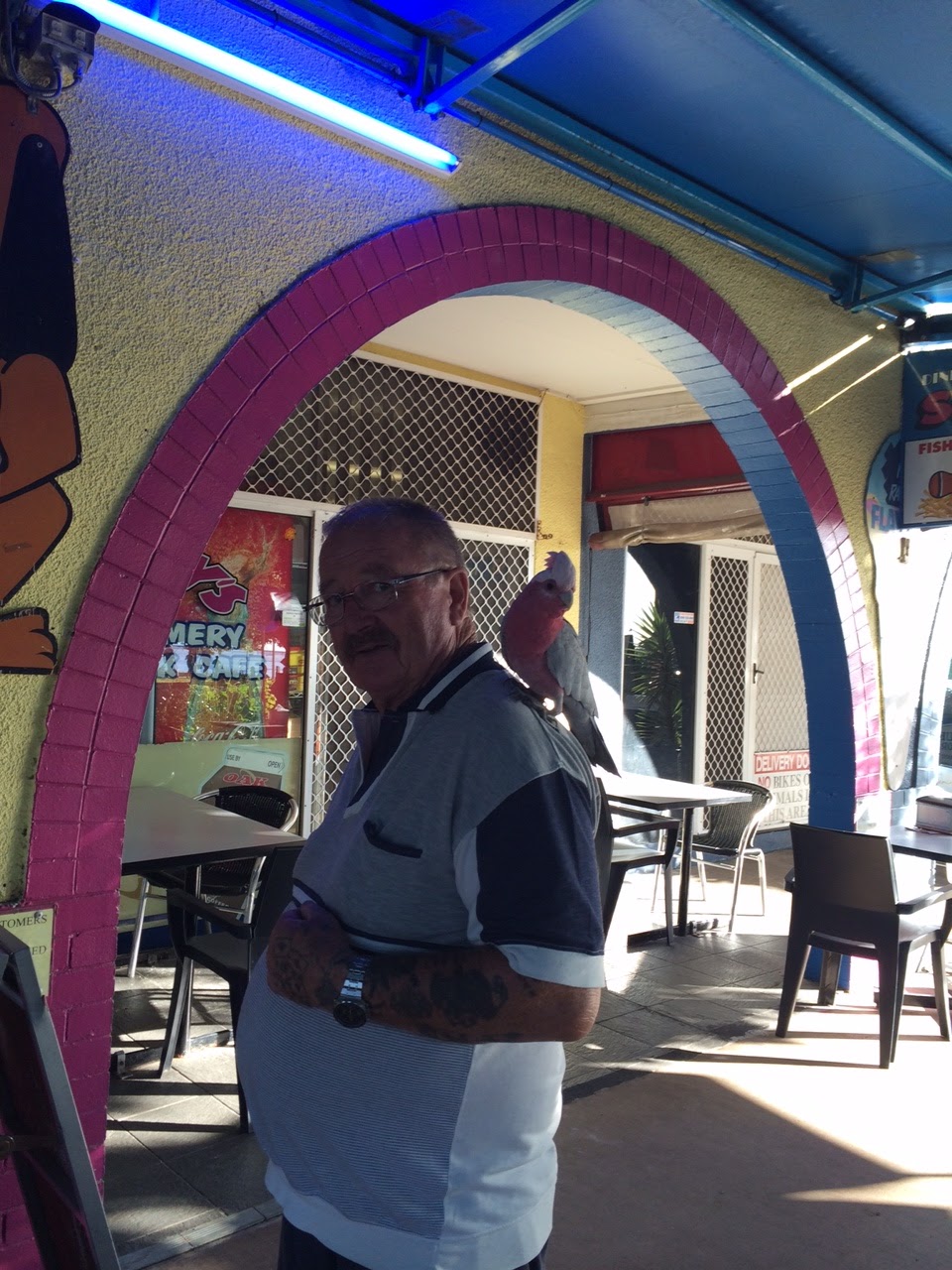 Who wouldn't like a little friend like that on your shoulder?
A few days later the weather was so warm and inviting we decided to canoe out in front of our Brisbane house. It was just shy of an hour when we finally decided to come in because we kept getting high-centered on the sand banks. Marissa decided to just get out and play, why not? She kept us laughing for quite a while……Free entertainment.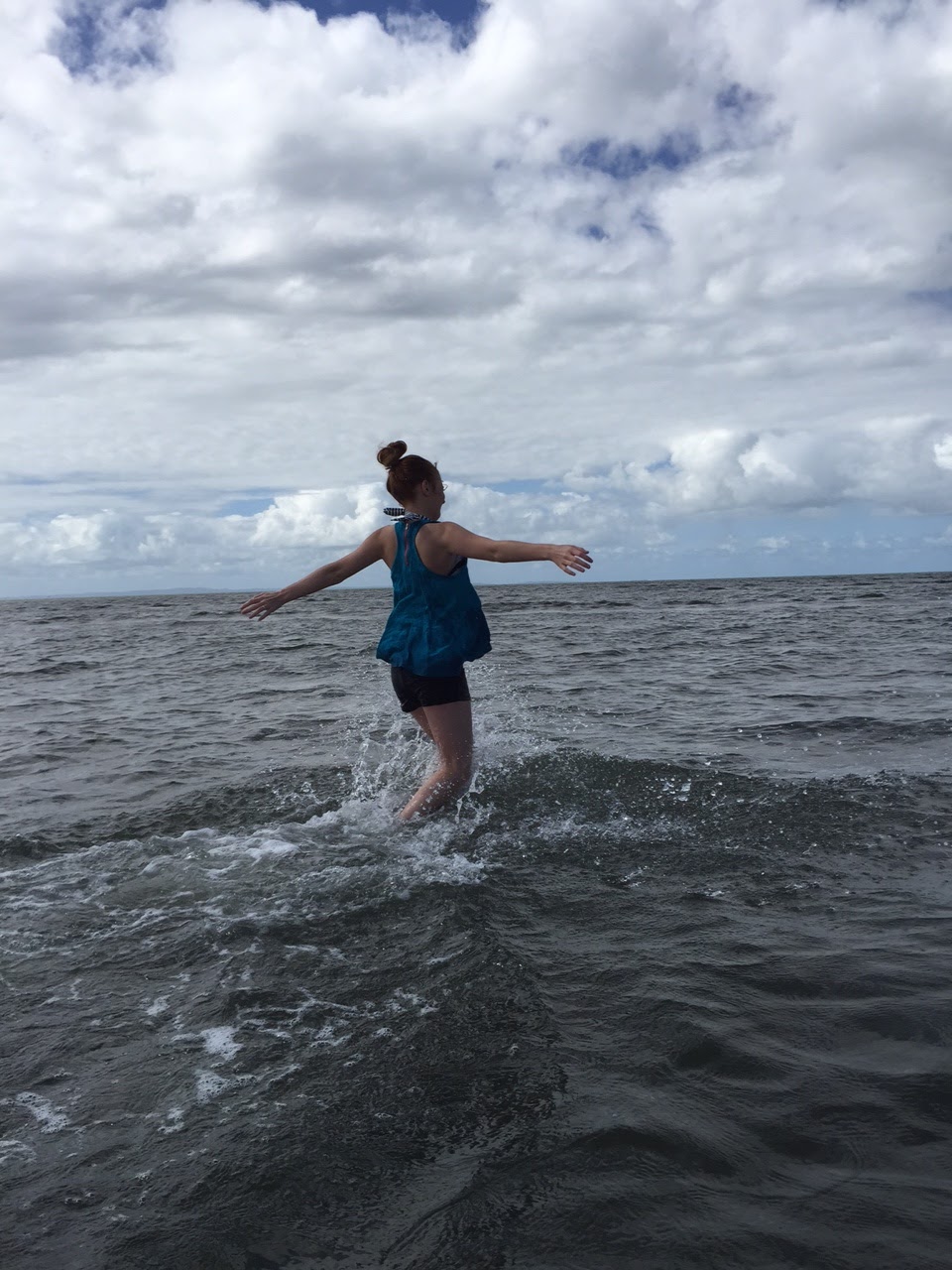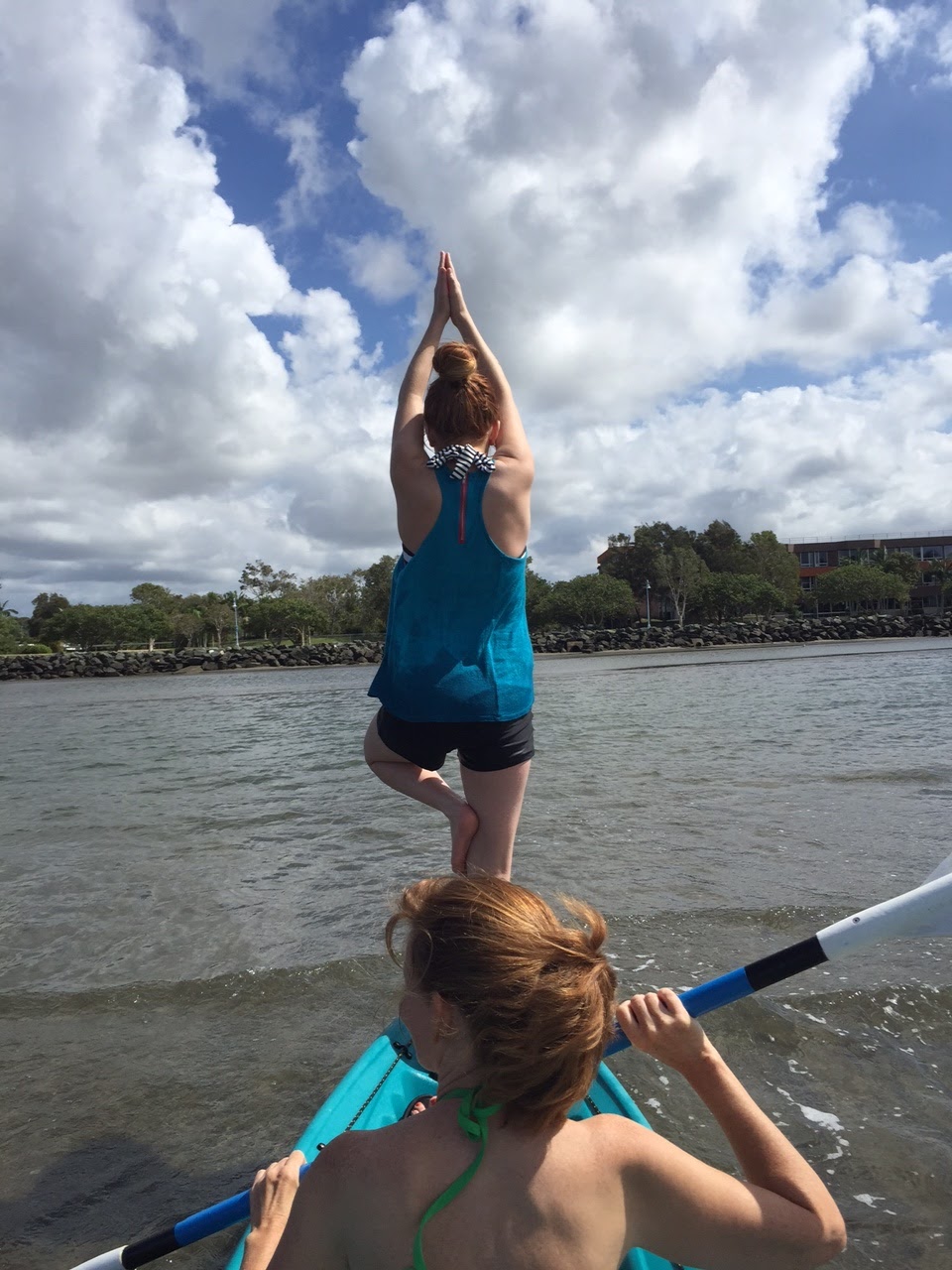 Marissa having a Yoga moment (literally).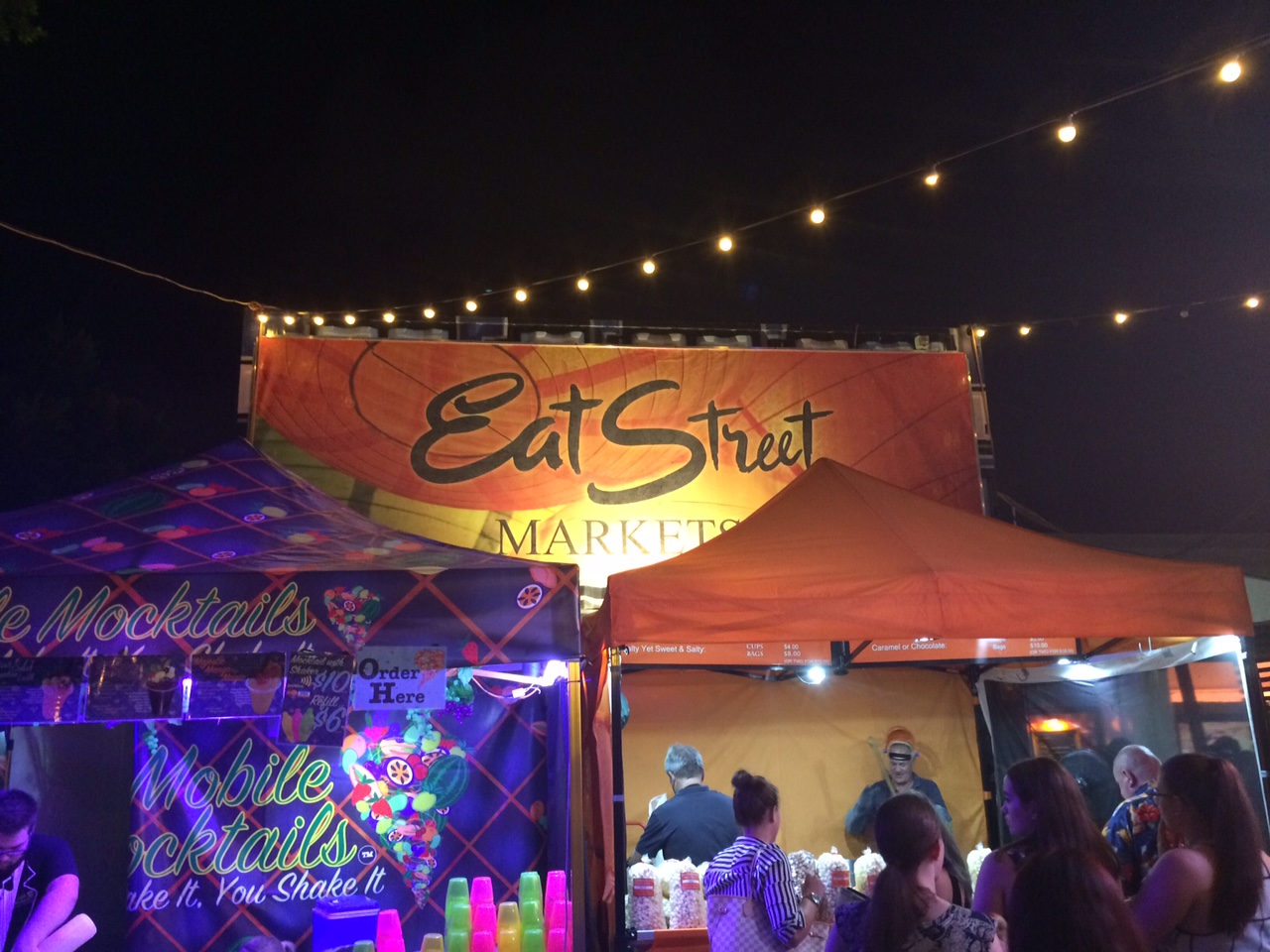 This weekend market "Eat Street Markets" had wonderful nibblies, treats, crafts, and very innovative foods for sale. Dale found one thing he had to try.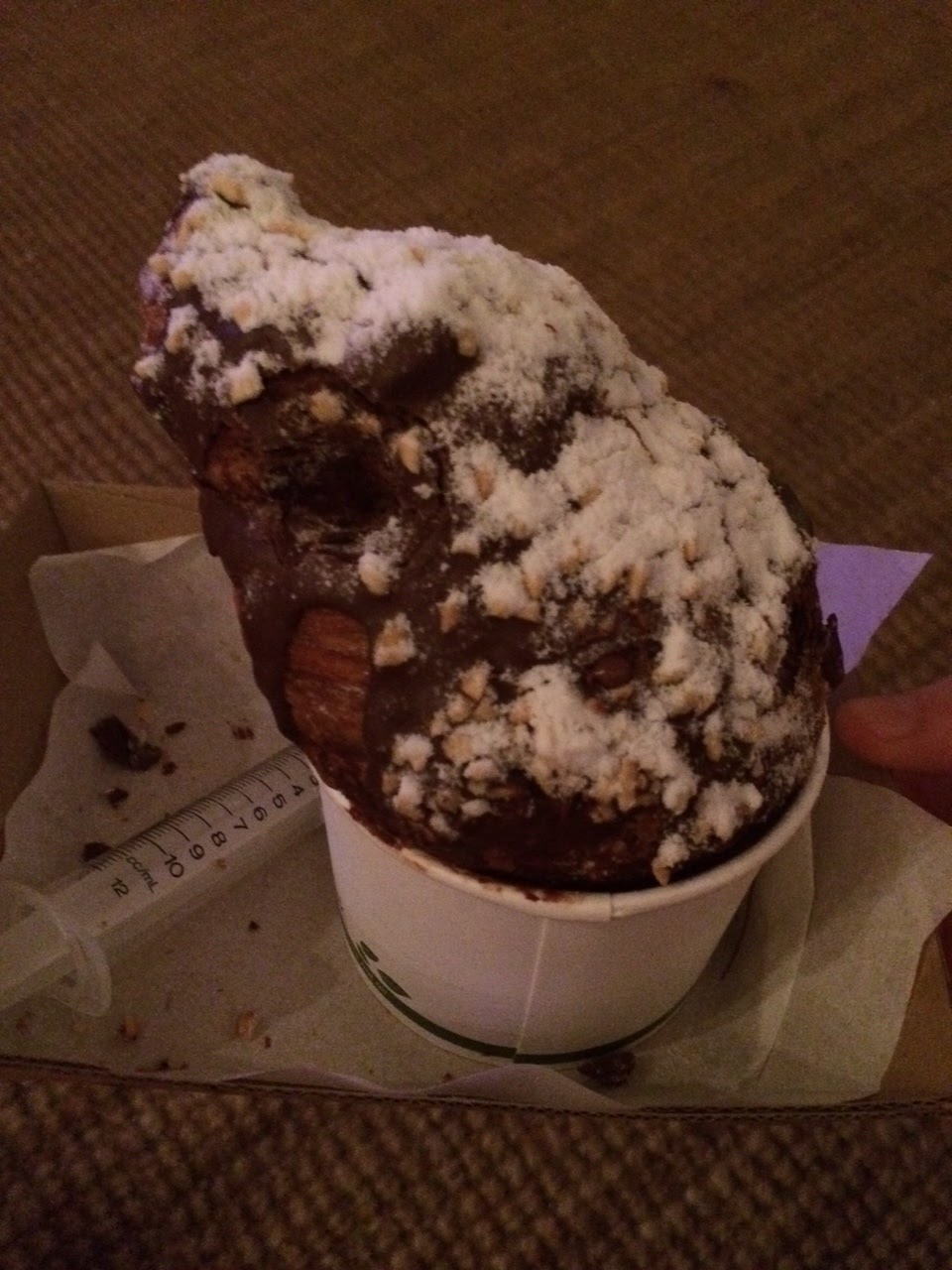 This "Croi-muffin" was half muffin and half croissant rolled in chocolate accompanied by a syringe filled with more chocolate (Nutella no less) that you inject into the decadently sinful dessert. Important:  You must love chocolate to eat  this! 
1- We always look for local outdoor markets to join in a little fun without spending a wad, unless YOU find lots to buy when you attend.  
2- We found the Bribie Island Hire Hut and Tours just by driving to the Island and seeing a spot that we thought would be perfect to explore, talked to the tour company, and they were able to get a great deal on our activities – their prices seemed much less then other tours we had seen.
3- Never be afraid to ask the locals for ideas on the best places to go and how to get the most for your money.