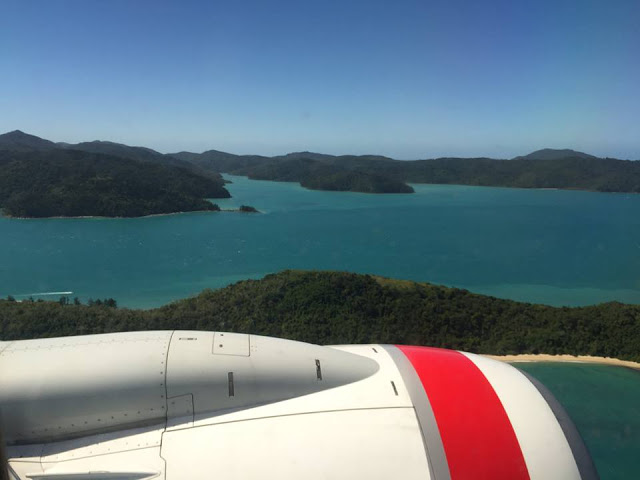 We came in for a landing with this amazing scene out of our airplane's window… we could not get off fast enough! We had always heard so much about the Great Barrier Reef and now we were finally here, almost. We stayed on Hamilton Island which is close. No matter where you stay there is a bit of a boat ride to get to the heart of the GBR.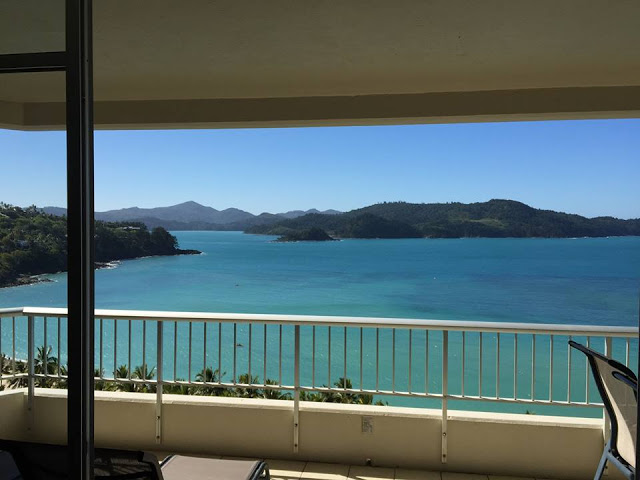 The view from our room…. lovely! Marissa said she could stay here forever.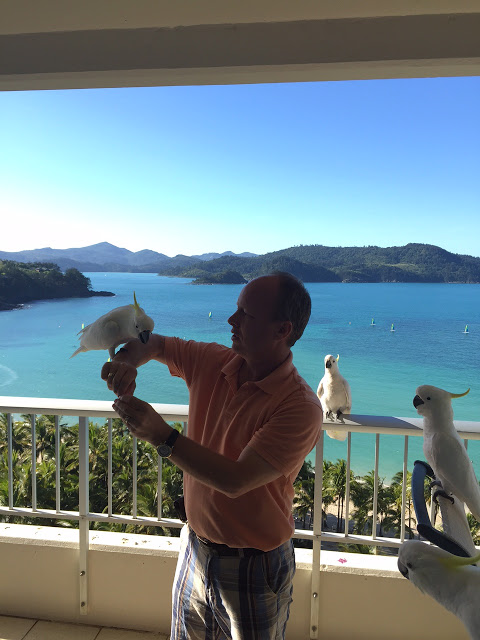 It didn't take Dale much time to train the birds off our deck. And we call him the bird man because…?
Watch how he gets them to do what he wants.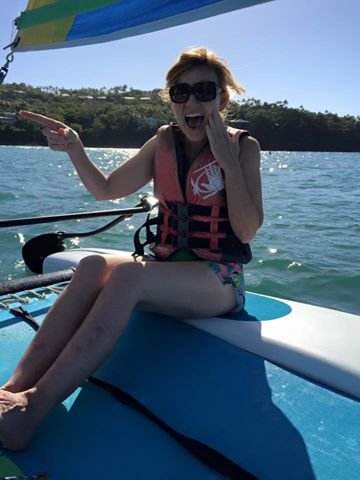 Marissa drove in Australia and now she was going to take the helm of the Cameraman off Hamilton Island. Do you think I was really scared? Watch how she does below.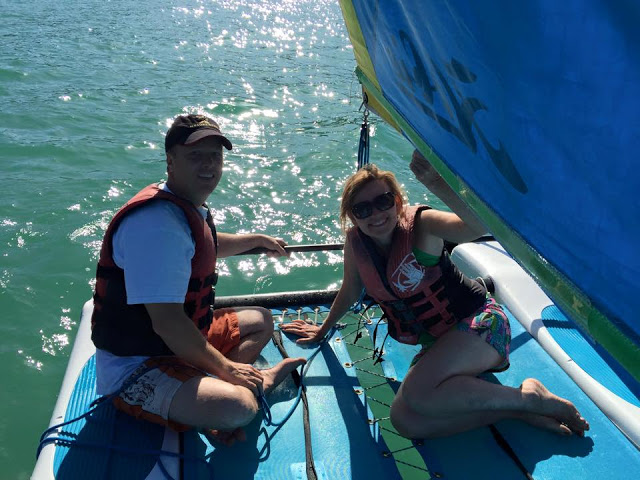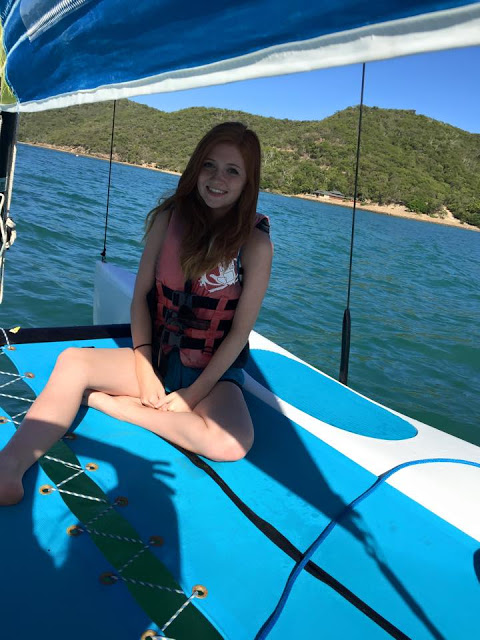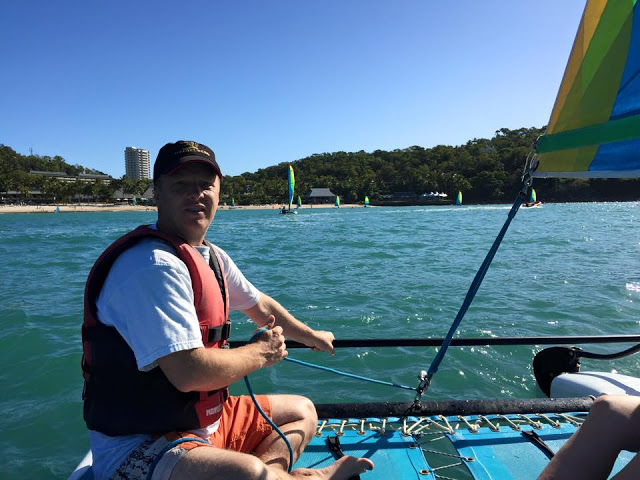 They offered a quick course on HOW to work the Cameraman but of course, Dale being a guy, would never ask for instructions. This time he was right, perhaps.
1- Because Hamilton Island is such a tourist hot spot and pretty small you have just a few options for food bu
t most are expensive unless you eat at the cafe or fish house. We did that for two meals but the rest of the weekend we cooked in our condo. WE spent as much on food at the little grocery store as you would on just one or two dinners out. Great savings!
2- Where ever you are traveling, see what activities are offered and price around to find the best prices. We took this Cameraman out for an hour and paid the lowest price… it was more then enough time for us. We also rented Kayaks for 1/2 hour. 
3- We rented a golf buggy for a day which was cheaper then renting for just a few hours at almost the same cost. This way we were able to explore the entire Island, which we found did not take us too much time after all.