There is fishing right off the shore from our house in Brighton. Our friends next door, Taj and Finn came over to help us fish. Taj helped give grandma a few tips in the 'musts' for fishing in the ocean with constant praise for how she was doing. We love his accent… check out the video above.
The infamous storm… notice while you watch this video how much the water has risen on our car outside in just a few hours. We finally had to move it across the street so the water wouldn't get in the car. As long as we didn't need to go anywhere, it was fascinating
 to watch!
Grandma didn't come to Australia just see us (OK… we might be one of many attractions) but she really wanted to hold a Koala. We had a few days of being stuck in the house since Brisbane had one of the worst storms in 10 years raging outside.
 When the sun finally showed her 'shining face' we were ready to break out and do some exploring. What a perfect day to visit Lone Pine Sanctuary. There are many wonderful small "zoo's" or Sanctuaries across Australia. Each one specializes in something, either Kangaroos or in this case Koalas. It is just the perfect size for amazing animal interactions. In addition to Koalas & Kangaroos, they have many native animals and shows you can watch.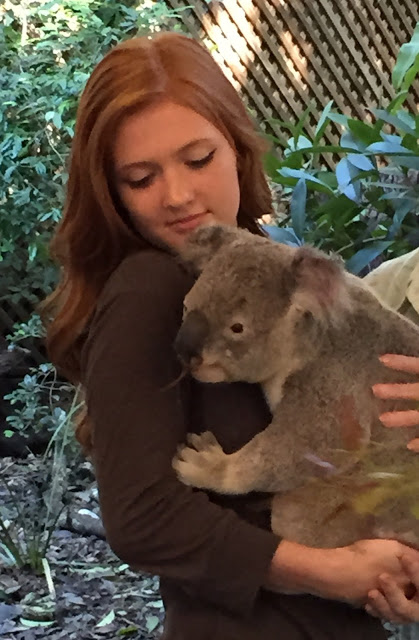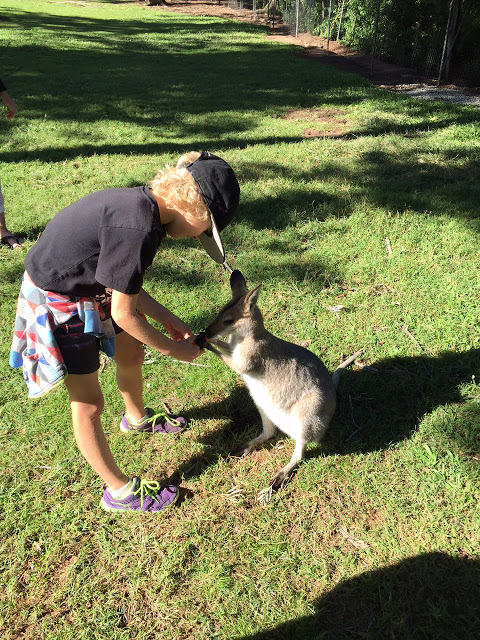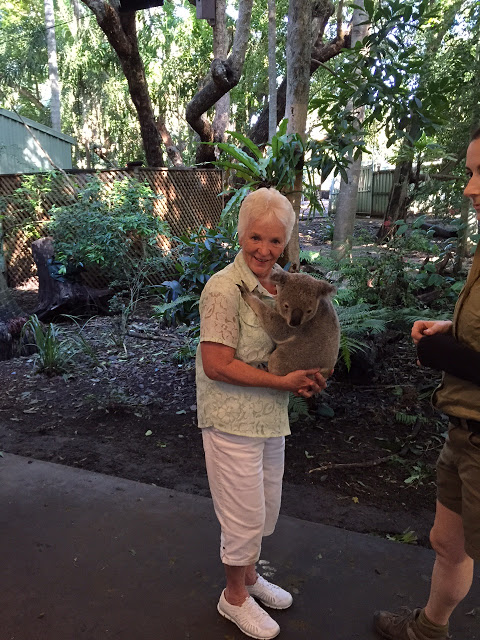 Grandma can check this one off her bucket list!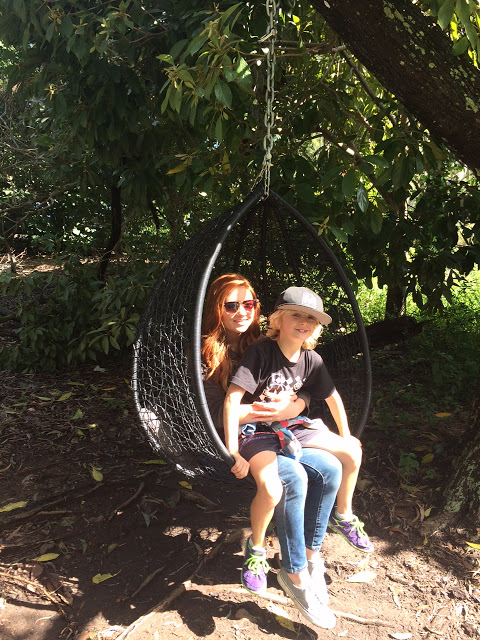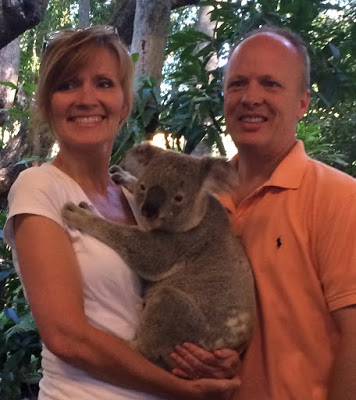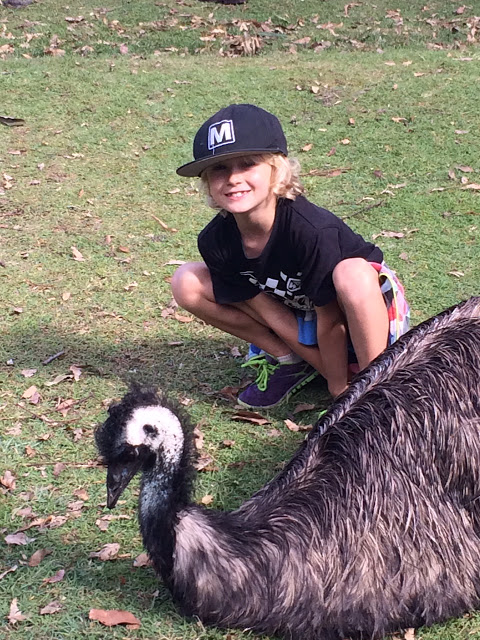 Taj made friends with an Emu.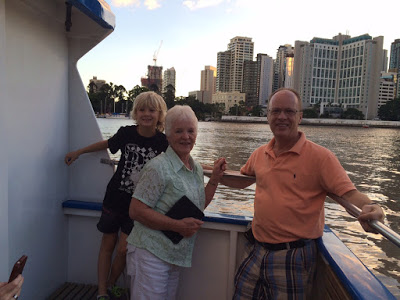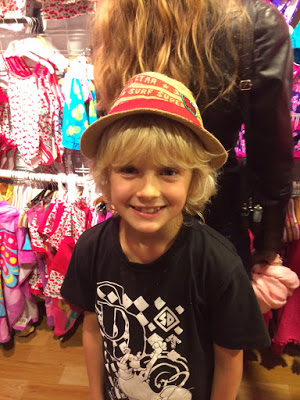 Taj had to sport this fantastic hat… yes, he should get it.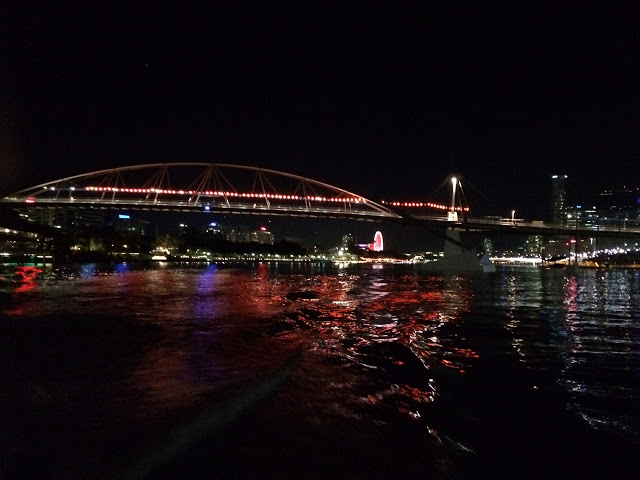 Brisbane is buzzing a myriad of colored lights.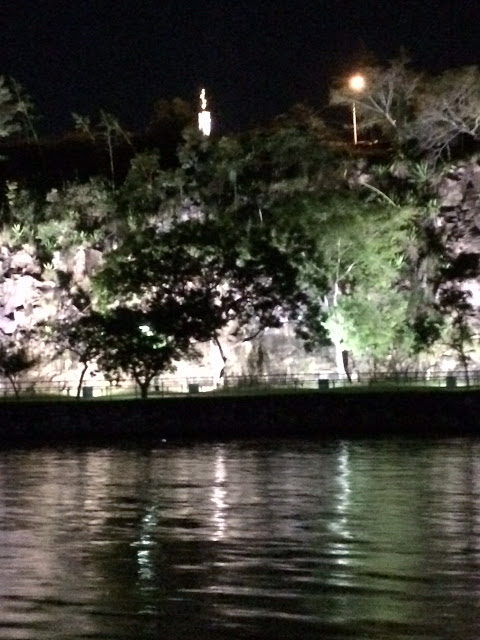 The Brisbane LDS Temple by night from our water shuttle.
After almost two weeks of adventures, grandma had to finally say good-bye. We are glad she dared to come share in a few experiences with us