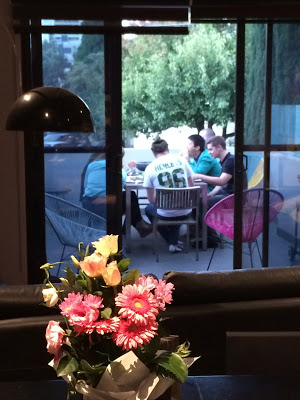 Marissa's Birthday celebration in our Melbourne Rental home.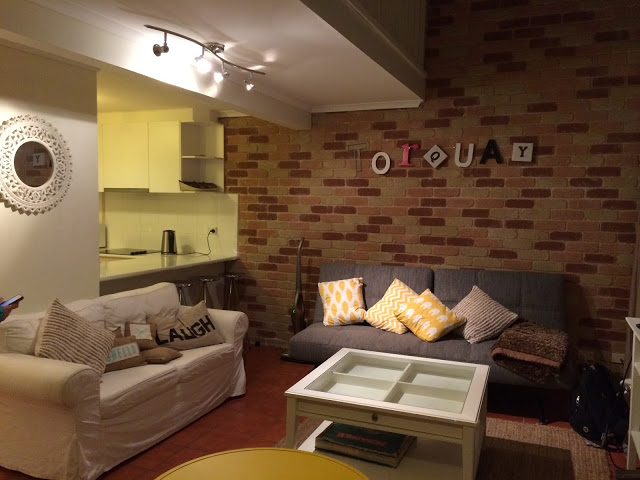 Our beautiful beach rental in Torquay, Australia. We really wanted to stay longer…
The world of Vacation Rentals has drastically changed. When we can't find a home or hospitality exchange or if we are staying for an extended period of time we have found vacation rentals are the best option. We recently had the opportunity to stay in Australia for three months moving from Melbourne to Sydney to Brisbane and the places we rented were both affordable and incredible. Once again you get the true feeling of being part of another community and culture. We had people over weekly for dinner and to learn about where we should go in the surrounding area. Vacation rentals have all the benefits of home exchanges but with a cost. Usually the cost is as much as half that of a hotel and so the savings here also help the bottom line of the travel budget. Plus you get more room, a kitchen and great neighbors.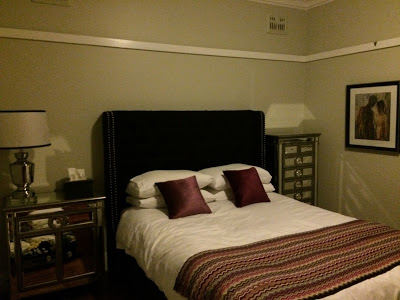 These are a few photos of our fun chic rental apartment in Sydney, Australia.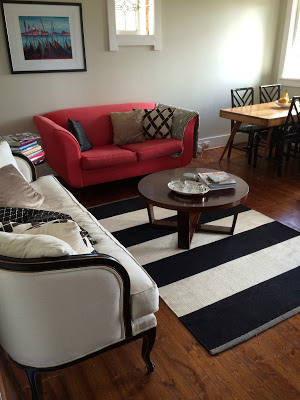 In Australia, we rented two and three bedroom apartments for around $120 per night. If you were to get a similar size hotel room it would cost well over $300 per night.
www.airbnb.com

has drastically changed the vacation rental industry. In the past the big boys were

www.vrbo.com

and we still check out their options but have found Airbnb to have an incredible selection and an easy interface to find what you want where you want it. It is also easy to pay and if you are on business, easy to expense. Other sites you pay for in cash and receipts are not quite up to travel expense report standards. Keep in mind that on many home exchange sites they will offer vacation rentals too. These are often at very low cash, paid at the time of rentals. It is always good to look there first and then venture into other sites. Rental sites often cater to special accommodation options like cabin rentals or boat rentals –  so do your homework and search for the one that best fits your needs.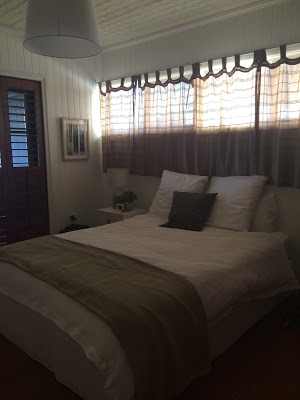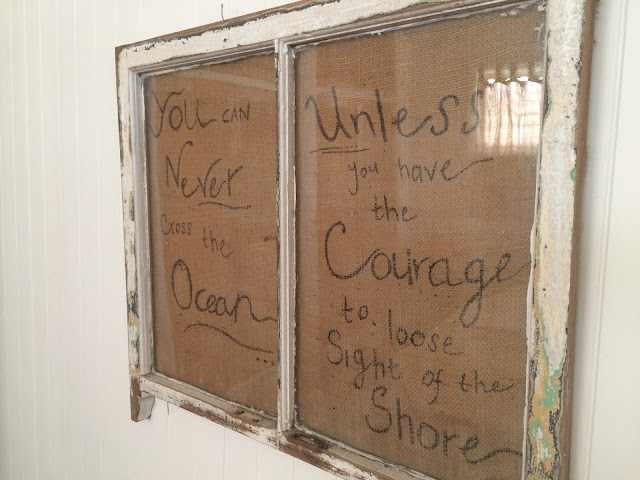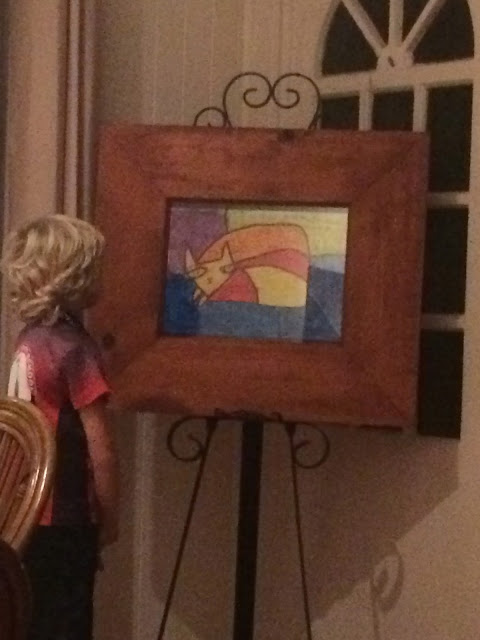 Here is our adorable neighbor Taj admiring his artwork that adorned our apartment we rented from his parents, a lively 'Beach Shack' in Brisbane.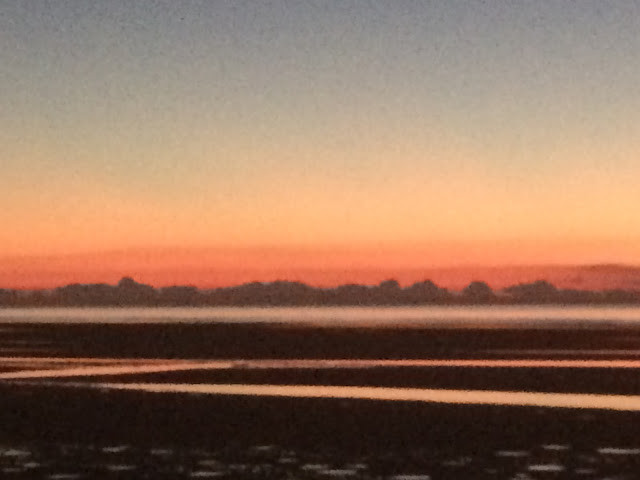 The view from our window…. wow!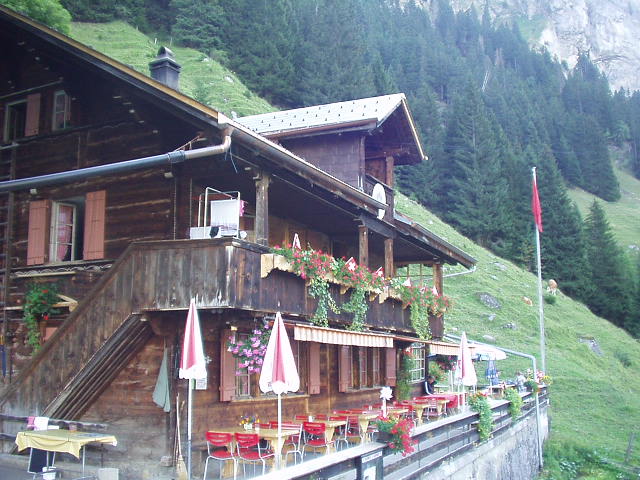 This is the beautiful Swiss Chalet that the Kluth's rented for us while in the Swiss Alps, complete with cowbells ringing in the morning to wake you up, fresh crisp air, intoxicating green everywhere you look and fabulous prices for a night stay. They are called the 'Friends of Nature' houses. At the time we went, it was $10-20 Euros a night… WOW!
Ultimately the way we travel is simple and flexible. Have your top ten destinations that you want to go. When you find airfare that is cheap for any of them, that's the one you take. Then find the accommodations that fit your needs best. When you are rigid in your travel plans, you usually spend much more because you don't look at any other options. We hope you discover the world as we have and you find incredible ways to travel your way both inexpensively and free.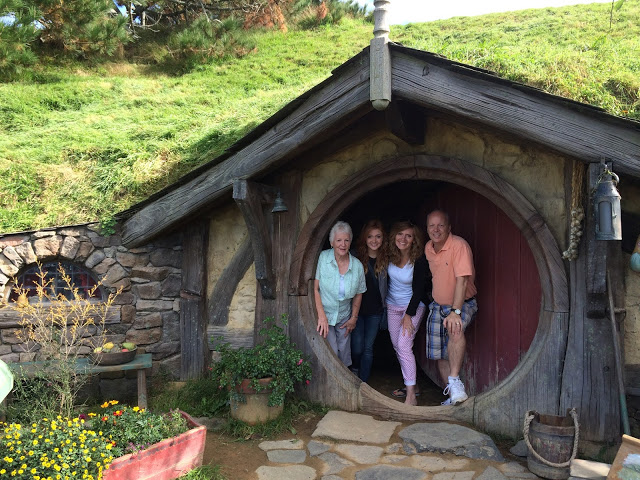 We wish they would rent these out… we would be first in line!