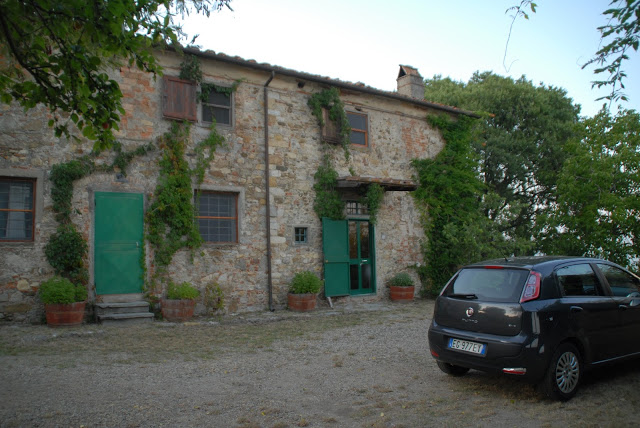 Our Italian Farmhouse.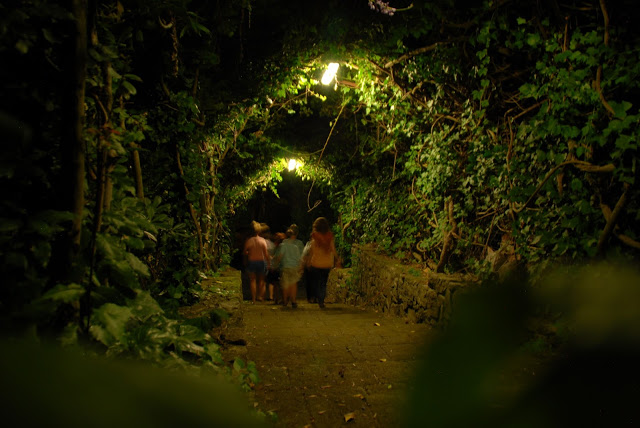 Walking to the Villa where we stayed with friends in Sorrento, Italy.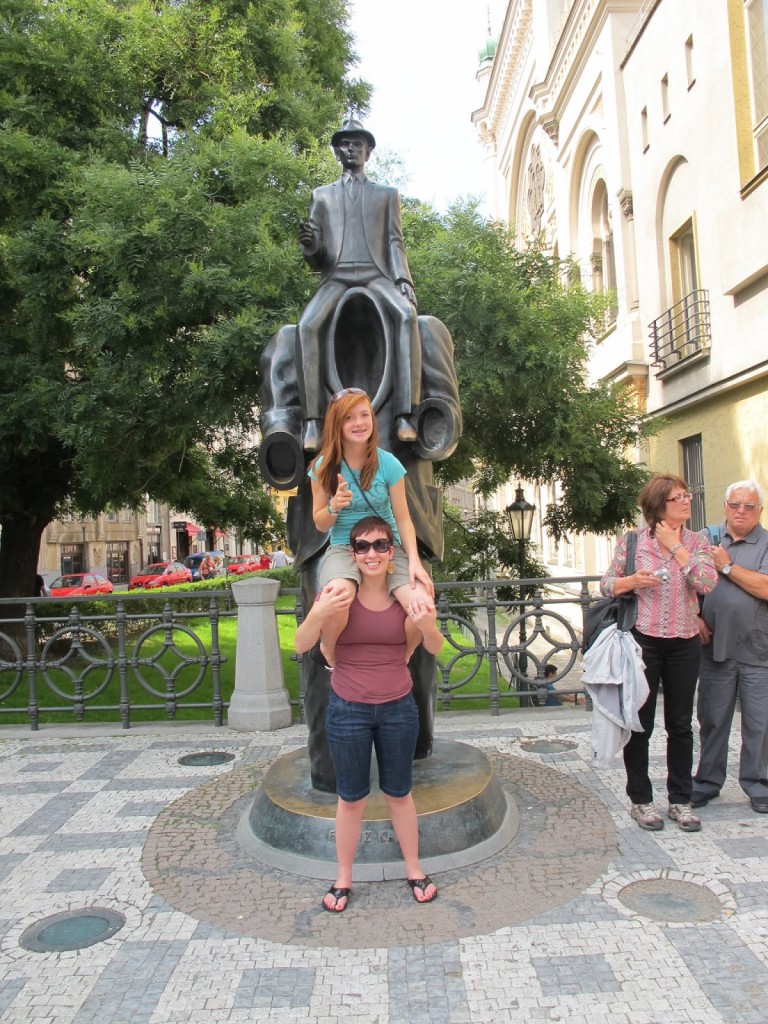 By our rental apartment in Prague.
Florence Italy – You get off your flight, drive just a few minutes outside of Florence through some of the most beautiful small villages the countryside has to offer. To your right, Capezzana, a word for us that evokes the image of tall cypress trees lining a path to a Villa originally built for one of the Medici daughters. Just beyond the Villa is your new home for the next two weeks. An 800-year-old restored farmhouse set into the Tuscan hills surrounded by olive trees and vineyards. Our family of 6 now in full excitement gets to decide which of the four bedrooms they get, how soon to start exploring the pathways and beautiful countryside and how to use the outside wood burning pizza oven. This is not your typical vacation accommodation, it was found on a home exchange site and is, for the most part, after arrangements are made with the owners, free.
Meanwhile, back in Florence another family just opened the door of their hotel room to be shocked at how little their room is for the price paid. Outside of the US hotels are tiny and usually very expensive if you are staying in the cities. This is why so many are turning to unconventional places to stay and now more than ever there are more of them to choose from. In this post, we will break down three of them, Home Exchanges, Hospitality Exchanges and Vacation Rentals. Having options like these provide you with the comfortability you need with the money savings your vacation budget will love.
Home Exchanges
have been around since the 50's in the form we know now but has been around since the kings and nobility would swap vacation homes to see how the other half lived. Today the internet is filled with sites that offer home exchange opportunities, some for free and others for a reasonable cost.  The pay sites are generally better with more selection and filled with people who are seasoned home exchangers. This is great when you are a novice. The price may range from $39 to $150 depending on the site but when you figure the family who booked the small hotel will pay between $2000 and $3000 for their 14 nights, a home exchange will only cost you the membership fee. A pretty good deal, if you ask us.
There are different types of home exchanges. Depending on your level of comfort and the type of home or homes you have, one might work out better for you than another. Many who are big time into home exchange have more than one home and so they are much more flexible and when it comes to home exchange, flexibility is the key no matter which type you choose.  The most popular and the one most people are accustomed to is the simultaneous home exchange. This is where two members of an exchange site agree to trade homes at the same time. This takes a bit of coordination and both time and flexibility to pull off. A few tips (we've learned along the way) are to start about a year before the planned trip. Search the site for those who have listed your area as a preference for exchange and then start emailing them to start the negotiations. In the movie,
The Holiday
, the two main characters who are caught up in their own life problems just happen to hop on the internet at the same time and magically exchange home within days of contact. This, though possible is highly unlikely. The key to a home exchange is to get your information out there, look for possibilities that fit you and field an offer that will come from all over the world. Keep in mind you may get an incredible offer from some exotic location you never even thought of and the offers will come. When we were active on several sites we would average about 10 offers a year from all over the world. Another important, money-saving option with a simultaneous exchange is that many will offer to exchange cars as well, saving you hundreds and maybe even thousands of dollars on a rental car.
If you are the lucky owner of a second home, you can take advantage of the second type of home exchange and that is non-simultaneous exchange. Even if your second home is a cabin, a motorhome or a boat, as long as it has sleeping capabilities, someone will want to stay or while they are staying in your main home, you can stay in your second home. Basically, this type of exchange eliminates the coordination of both of you needing to vacation at the exact same time. You go and enjoy their place and then in a time in the near or far future they will come and stay at yours. The key here is to make sure you have their time clearly scheduled out so you don't overbook your place. These usually don't have the option of car exchange unless they keep an extra car at their second home.
Either way, home exchange can save the average traveler about $1500 and the average family traveling up to $5000. When you start eliminating those kinds of big costs, now traveling the world becomes more affordable. Keep in mind, when you have a home versus a hotel room it comes with other travel saving opportunities. You know that Tuscan farmhouse we talked about at the beginning. When we stayed there, we rarely went out for meals. Restaurants can be a huge budget drain. By having access to a kitchen you can go to the market or store and cook your own meals just like you do at home for a fraction of the cost of eating out. Just going to the store in Italy was an adventure in itself and the pizzas we made, my mouth is salivating just thinking out it. Additionally, you get to know the neighbors, become part of the local community and often will be invited to share a meal with them as well. Take advantage of all the cultural opportunity you can, because this is truly why travel is different than taking a vacation.
When it comes to which home exchange site is right for you, our recommendation is to do your homework. With thousands of sites to choose from, find one that has a lot of options in the places you want to go and that fits your budget. We have used www.homelink-usa.org, www.lovehomeswap.com, and 

www.homeexchange.com